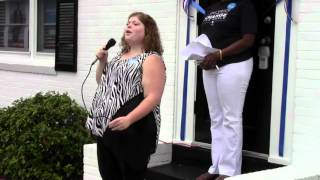 Hardly-funded insurgents led by Haley Shank put a scare into turncoat south Georgia statehouse incumbents. What would happen with well-funded candidates?
As we've already seen, in new district 177 Dexter Sharper (D) won 2 to 1 over opponent J. Glenn Gregory (R). (All election data in this post is from GA Secretary of State.)
Conversely, Jason Shaw (R-176) ran unopposed, perhaps because he is the least offensive of the incumbents (he voted against HB 1162 that put the Atlanta-power-grab "charter school" amendment on the ballot, although he did vote for HB 797 that will funnel more of your local tax dollars to charter schools imposed by Atlanta even if your school board doesn't want them).
Other south Georgia statehouse incumbents, all Republicans, had challengers, all Democrats. All the challengers opposed Amendment 1. Haley Shank did best, in District 173 against Darlene K. Taylor, 8,324 to 12,048 (40.86% to 59.14%).
Next was Continue reading →