A long list of agricultural corporations wrote a letter thanking Jack Kingson (R GA-01) for working to get the Monsanto rider into the 2013 Ag. bill:
Again, we commend Subcommittee Chairman Kingston's efforts and urge the support of Section 733 in the Fiscal Year 2013 Agriculture, Rural Development, Food and Drug Administration and Related Agencies Appropriations Act.
This letter is on
Monsanto's own website
. It contains not one word about public health or quality of food or preservation of farmers who do not choose to
poison people
the Monsanto way. The glyphosate mentioned in the letter is the principal ingredient in Roundup, and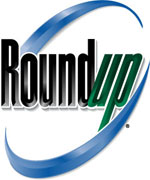 research shows it causes DNA damage even when vastly diluted
. Monsanto's glyphosate-resistant crops are genetically modified to include a gene which produces a poison that
other research indicates is toxic to humans
. These poisons are what the Monsanto rider makes harder to get out of fields.
June 12, 2012 

The Honorable Harold Rogers 
Chairman 
House Committee on Appropriations 
United States House of Representatives 
H‐307 U.S. Capitol 
Washington, D.C. 20515 
The Honorable Norm Dicks 
Ranking Member 
House Committee on Appropriations 
United States House of Representatives 
1016 Longworth House Office Building 
Washington, DC 20515 

Dear Chairman Rogers and Ranking Member Dicks:   

Our organizations strongly support Section 733 of the Fiscal Year 2013 Agriculture, Rural Development, Food and Drug Administration and Related Agencies Appropriations Act. The provision will give growers assurance that crops developed through biotechnology that have already been approved by the Department of Agriculture (USDA) can be planted and harvested under temporary stewardship conditions in the event of litigation against the agency's decision. We commend Subcommittee Chairman Kingston for including Section 733 in the subcommittee bill and urge your support for this necessary provision when the Appropriations Committee considers this bill later this month. The provision addresses Continue reading →