Back in April Southern Company CEO Thomas A. Fanning gave yet another version of his stump speech that we saw at the shareholders' meeting in May and that he's video blogging on YouTube now. In April he emphasized a huge assumption with no evidence; an assumption that may just not be true.
National Energy Policy – Part 5 of 7 (30 April 2012)
This much we know: demand for electricity will increase. The Energy Information Administration projects an 18% increase in electricity demand nationally and in the southeast, we're as expecting as much as a 25% increase over the next 20 years. So we know the need is real, immediate, and critical.
Really? Here's recent electricity use and nearterm forcast by the U.S. Energy Information Administration: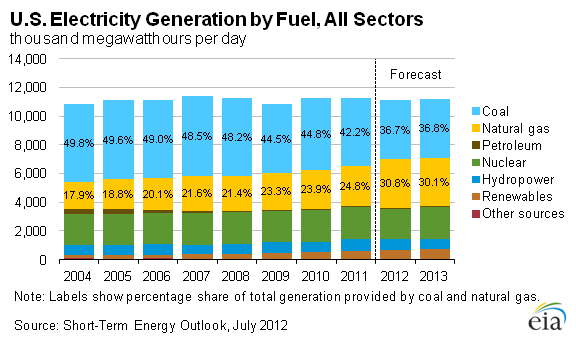 Sure looks to me like there was a big dip in 2009, and projected use in 2013 is no higher than in 2007. What was that about "immediate"?
Now you may say, of course, that's a recession. But what about this?
Continue reading