A pipeline much smaller than Sabal Trail destroyed a business in Homerville, Georgia yesterday.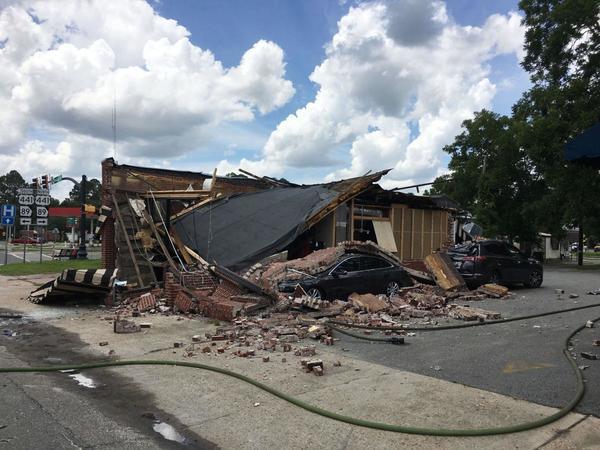 Photo: GA Insurance and Fire Commissioner, of Coffee Corner demolished, Homerville, GA.
So small the U.S. agency supposedly responsible for safety doesn't even show it in its maps. A pipeline is owned by Southern Company, and apparently originates on my property, starting from another pipeline half-owned by Southern Company.
That SONAT pipeline in 2014 was snagged by a dirt road ditch puller, sending a plume of dust 300 feet into the air. If there had been a spark, people I've known all my life might not have had homes to go back to.
So why does Sabal Trail claim its 500-mile-long IED is safe? And why is Southern Company wasting our resources and risking our safety by buying into pipelines while ramping down its new investments in solar power?
Brunswick Daily News, 17 August 2018, The Latest: Leaking gas blamed for coffee shop explosion, Continue reading →