Update 2023-03-30: Videos: Howell Road Halfway House tabled @ LCC Regular 2023-03-28.
The Lowndes County Commission board packet for this week's meetings contains no letters supporting the Howell Road halfway house rezoning. It does contain eleven opposition letters plus 31 pages of opposition petition signatures, which at about a dozen a page comes to somewhere around 372 signatures. Commissioners will decide tomorrow evening at 5:30 PM, after a Public Hearing.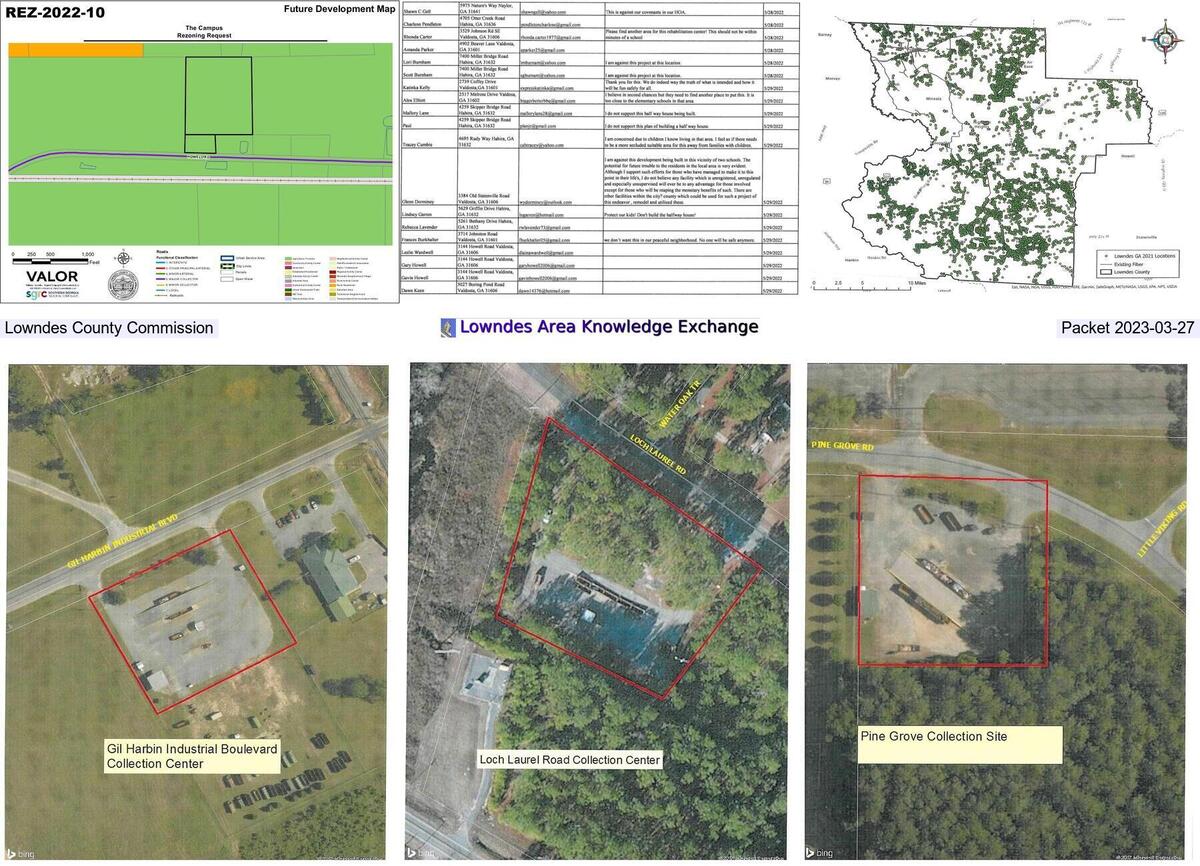 Howell Road rezoning, Trash colleciton centers, Windstream Broadband map @ LCC Packet 2023-03-27
The packet, received in response to a LAKE open records request, is on the LAKE website.
See also the agenda and the LAKE videos of this morning's Work Session.
-jsq
Investigative reporting costs money, for open records requests, copying, web hosting, gasoline, and cameras, and with sufficient funds we can pay students to do further research. You can donate to LAKE today!
http://www.l-a-k-e.org/blog/donate
Short Link: