Update 2023-03-27: Packet: Howell Road rezoning, Trash colleciton centers, Windstream Broadband map @ LCC 2023-03-27.
Update 2023-03-27: Videos: Howell Road Halfway House @ LCC Work 2023-03-27.
The controversial halfway house on Howell Road is back for its final Public Hearing Tuesday evening, with review this morning at 8:30 AM.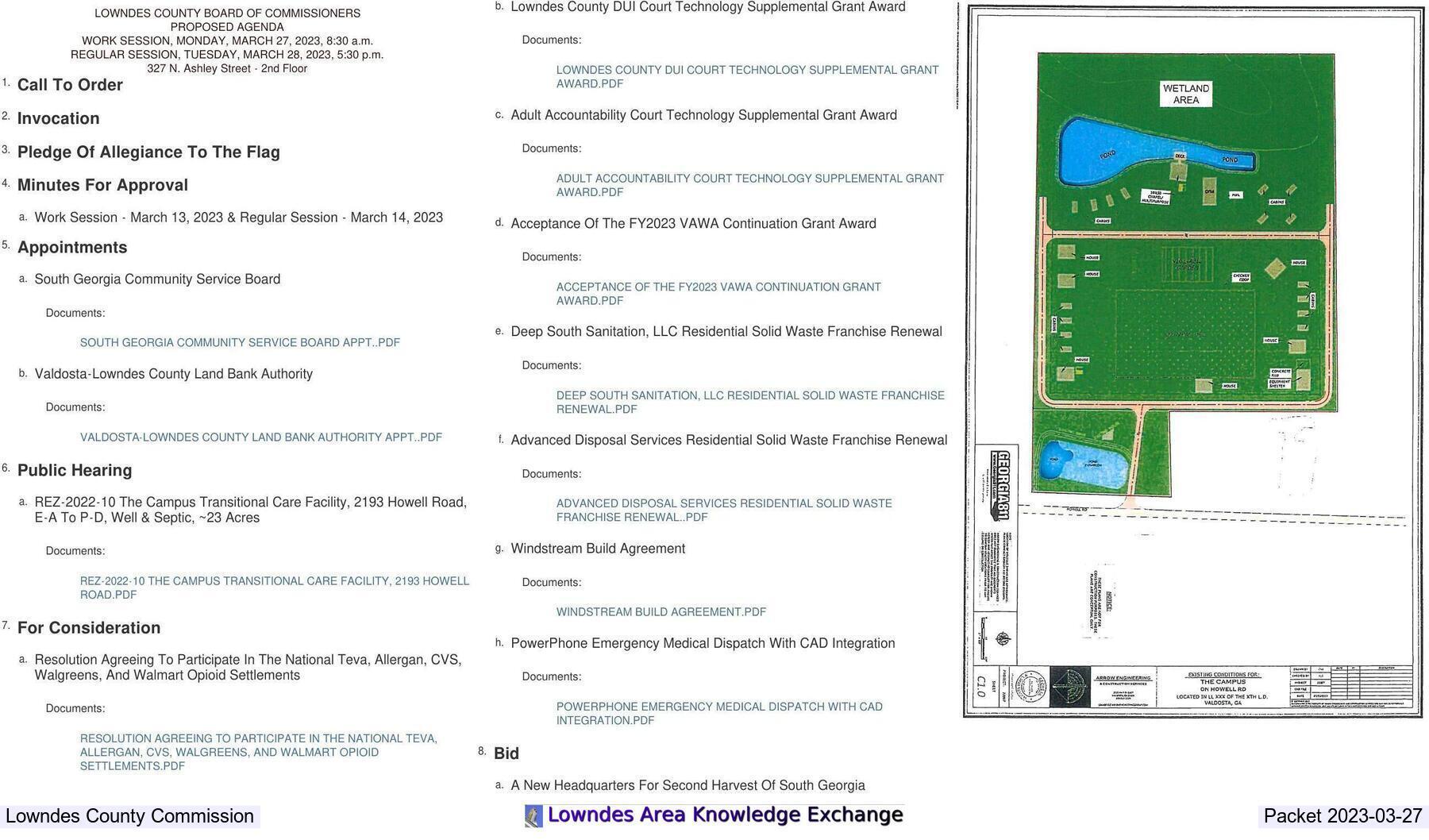 Agenda, The Campus @ LCC 2023-03-27
$22 million is a lot of money, but almost all of it is incoming grant funds.
Here is the agenda. The agenda sheets from the county's website are also on the LAKE website.
We do not have the board packet because I didn't send the GORA request until this morning. LAKE will publish it after we get it.
LOWNDES COUNTY BOARD OF COMMISSIONERS
PROPOSED AGENDA
WORK SESSION, MONDAY, MARCH 27, 2023, 8:30 a.m.
REGULAR SESSION, TUESDAY, MARCH 28, 2023, 5:30 p.m.
327 N. Ashley Street – 2nd Floor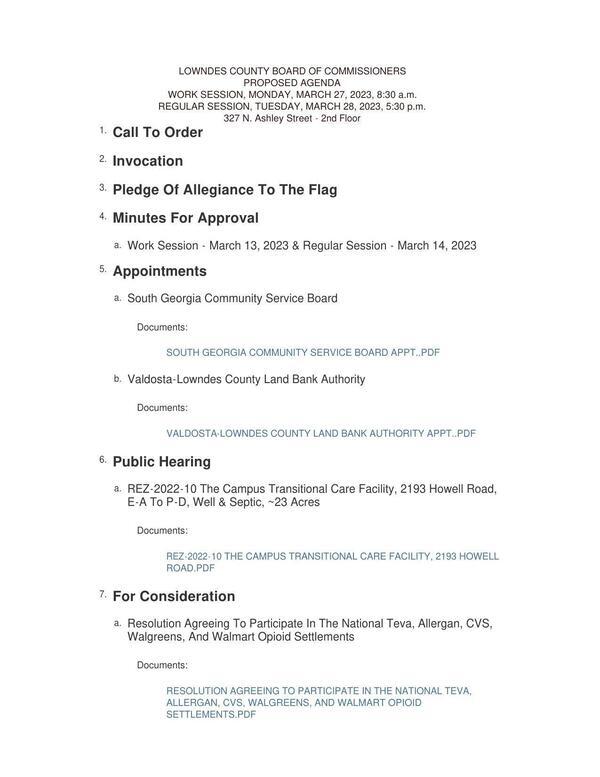 Appointments: SGCSB, VLCLBA + REZ-2022-10 The Campus, Howell Road + Opioid settlement
PDF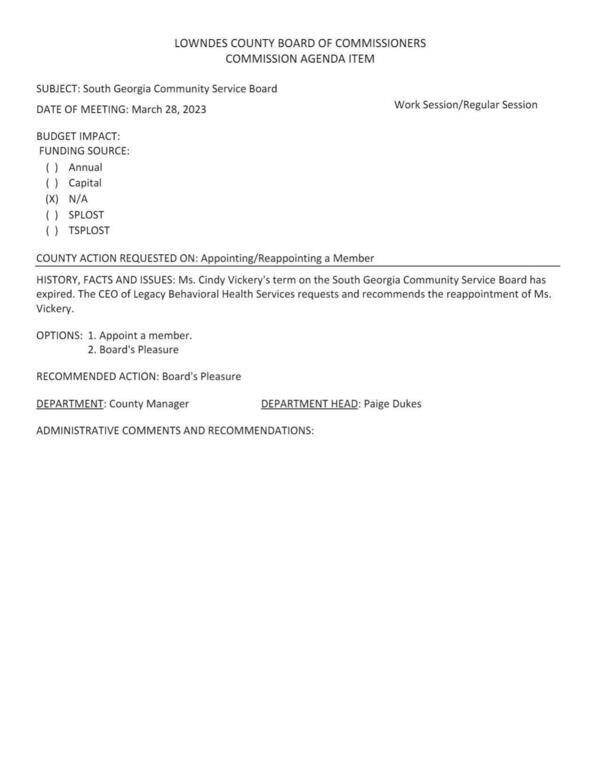 Cindy Vickery to be reappointed
PDF

Jason Dove resigned; no candidates listed
PDF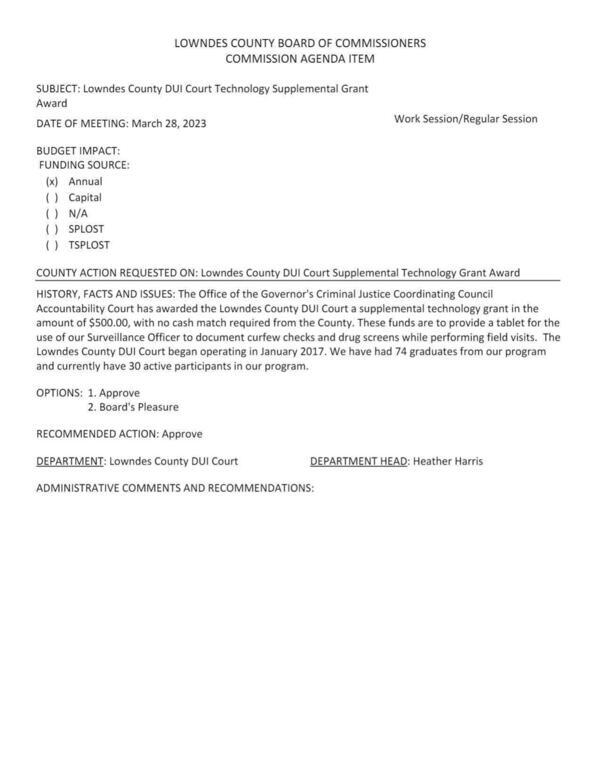 $500.00, with no cash match required from the County. These funds are to provide a tablet for the use of our Surveillance Officer to document curfew checks and drug screens while performing field visits.
PDF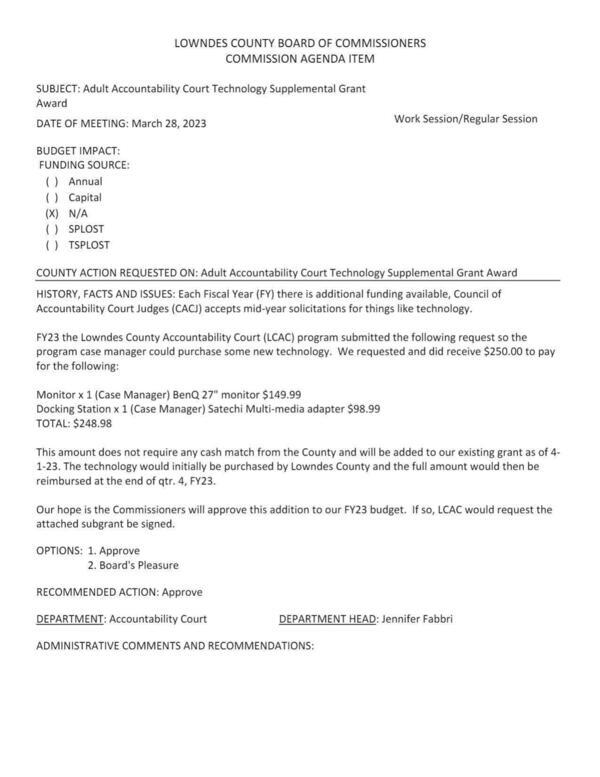 $250.00 to pay for Monitor and Docking Station
PDF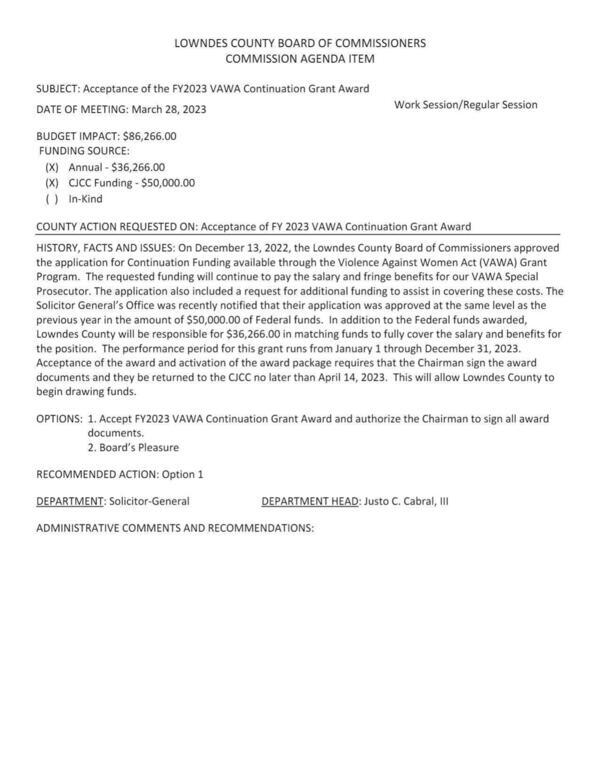 BUDGET IMPACT: $86,266.00 to pay the salary and fringe benefits for our VAWA Special Prosecutor.
PDF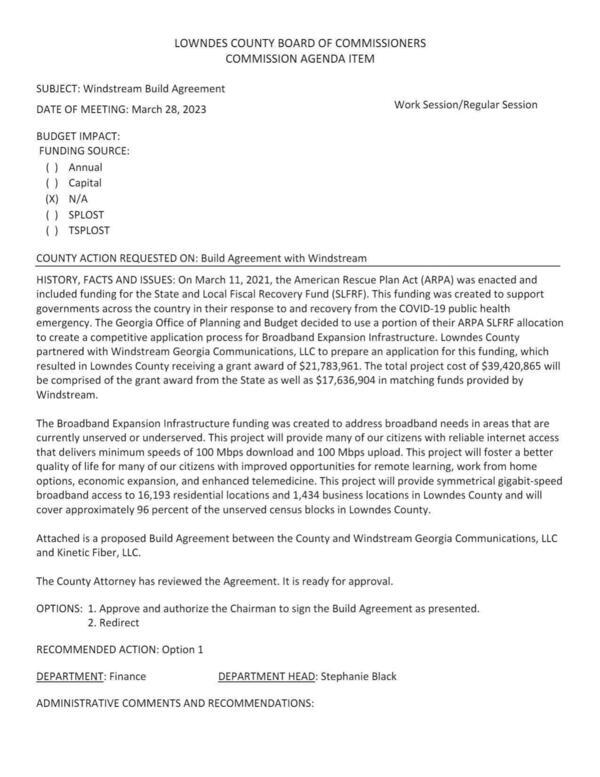 ARPA-funded broadband expanstion to cover approximately 96 percent of the unserved census blocks in Lowndes County.
PDF