Most items sailed through this morning's Work Session of the Lowndes County Commission. They vote tomorrow, Tuesday evening, at 5:30 PM.
The county continues to be unhappy with the City of Valdosta about the Service Delivery Agreement.
Chairman Bill Slaughter asked to have the Patrol Car Laptop Lease tabled for further clarification.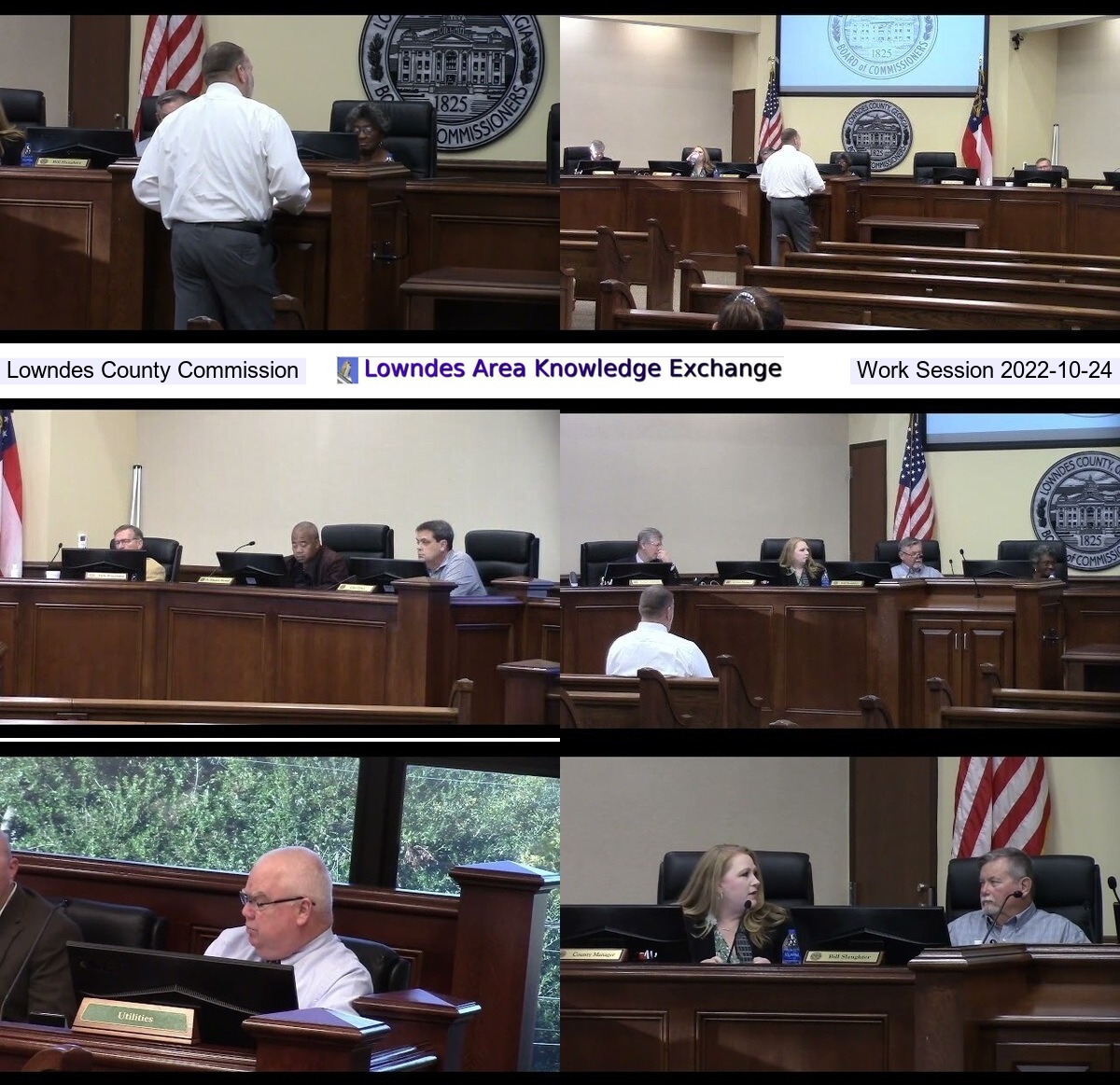 River Gauges, Hazard Mitigation, Facilities, Service Delivery, Lift Station, Reports @ LCC 2022-09-24
Below are links to each LAKE video of each agenda item, with a few notes by Gretchen, followed by a LAKE video playlist. See also the agenda and board packet.
Here's a LAKE video playlist:

Videos: River Gauges, Lift Station, Disaster Relief, Hazards, Facilities, TIA, Service Delivery @ LCC 2022-10-24
Lowndes County Commission Work Session, October 24, 2022, Valdosta, Lowndes County, Georgia.
Videos by Gretchen Quarterman for Lowndes Area Knowledge Exchange (LAKE),
-jsq
Investigative reporting costs money, for open records requests, copying, web hosting, gasoline, and cameras, and with sufficient funds we can pay students to do further research. You can donate to LAKE today!
Short Link: