How much will they drive development into places it does not belong this time? GMASS Rural Land Maintenance Contract:
The Lowndes County Board of Assessors has approved a contract between the Board of Assessors and GMASS to perform maintenance updates to the Rural Land schedules for the 2019 Digest.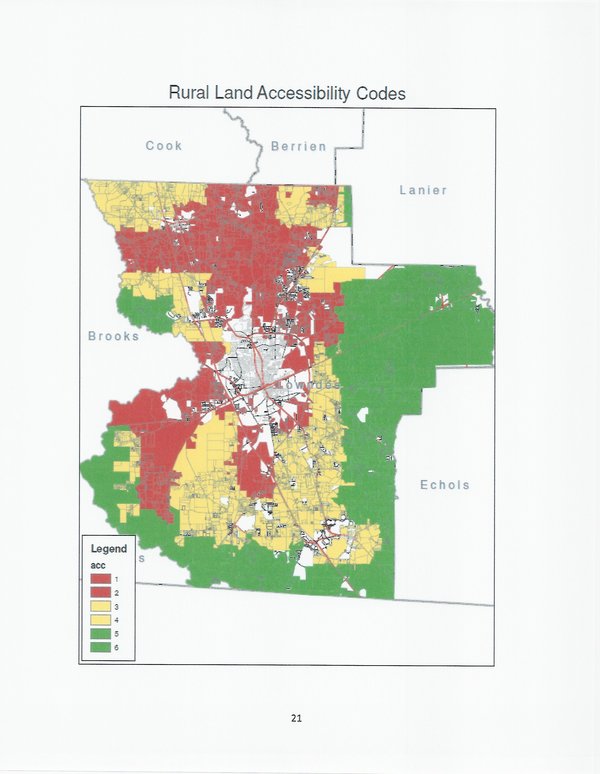 They continue encircling Valdosta with county water and sewer, with the North Lowndes Spring Creek Utility Inter-connection Project Phase II. And on the south side of Valdosta, Water and Sewer Service Areas within and in the Vicinity of Lake Park, with "maps… attached" that as usual they did not show we the taxpaying public. Is the one rezoning, REZ-2019-04 Southeastern Freight Lines, 2120 West Hill Ave., C-H/R-1 To M-2, County Water/Sewer, ~18.96 Acre , related to the recent expansion of water and sewer across that same US 84? Apparently not: "existing water and sewer customer." They're removing 71 acres from the 219 acres they rent at the Land Application Site (LAS), where Lowndes County sprays sewage onto land near Grassy Pond, close to the state line.
They're buying the former office of Coleman-Talley law firm at 910 N. Patterson Street for use by the Public Defender.
And no agenda is complete without a road abandonment.
Here is the agenda.
LOWNDES COUNTY BOARD OF COMMISSIONERS
PROPOSED AGENDA
WORK SESSION, MONDAY, MARCH 11, 2019, 8:30 a.m.
REGULAR SESSION, TUESDAY, MARCH 12, 2019, 5:30 p.m.
327 N. Ashley Street – 2nd Floor
-jsq
Investigative reporting costs money, for open records requests, copying, web hosting, gasoline, and cameras, and with sufficient funds we can pay students to do further research. You can donate to LAKE today!
Short Link: