This CR Ventures rezoning on the agenda for tonight is two doors down on Rocky Ford Road from the recent Camp Rock rezoning, again for a Watkins, and again represented by Jack Langdale. Coincidence, or related?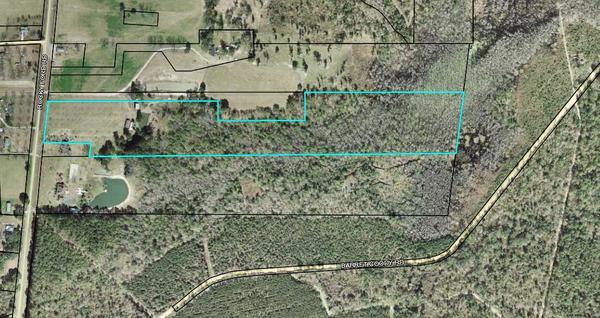 Greater Lowndes Planning Commission
Lowndes County City of Valdosta City of Dasher City of Hahira City of Lake Park
REGULAR MONTHLY MEETING
AGENDA
Monday, March 26, 2018 * 5:30 P.M. * Public Hearing
Lowndes County South Health District Administrative Office
325 West Savannah Avenue

Call to Order, Invocation, and Pledge
Approval of the Meeting Minutes: February 26, 2018

FINAL ACTION by the City of Valdosta Mayor-Council

Thursday, April 5, 2018

Valdosta City Hall, 216 E. Central Avenue, Valdosta, Georgia

Council Chambers, 2nd Floor, 5:30 pm

Point of Contact: Matt Martin, City Planning and Zoning Administrator (229) 259-3563

CU-2018-03 Mount Calvary Missionary Baptist Church Property 505 East Force Street
Request Conditional Use Permit (CUP) for an expanded Church facility in R-6 zoning
VA-2018-05 PACE, Inc.
Property Location: 2206 North Oak Street
Request to rezone 0.88 acres from Single-Family Residential (R-15) to Multi-Family Residential (R-M)

FINAL ACTION by the Lowndes County Board of Commissioners

Tuesday, April 10, 2018

Lowndes County Judicial and Administrative Complex

Commission Chambers (2nd Floor)

327 N. Ashley Street, Valdosta, Georgia, 5:30 pm

Point of Contact: Jason Davenport, County Planner (229) 671-2430

REZ-2018-08 Marcus Hughes, Patricia Pearson and Joseph Nail
Property Location: Lakeland Highway, Valdosta, Georgia
Request to rezone 2.81 acres from its present E-A (Estate Agricultural) to R-1 (Low Density Residential)
REZ-2018-09 Jackson R. Langdale on behalf of CR Ventures, LLC and Jimmy Watkins, Jr
Property Location: Rocky Ford Road, Valdosta, Georgia
Request for an amendment to the present PD-R (Rural Planned Development) master plan


Parcel 0062 025, 20.94 acres, 4394 ROCKY FORD ROAD, VALDOSTA GA 31601

REZ-2018-10 Kaylyn Gill Tucker on behalf of Grace Lake Property, LLC
Property Location: Enoch Lake Road, Lake Park, Georgia
Request to rezone 20 acres from its present P-D (Planned Development) to R-10 (Suburban Density Residential)
OTHER BUSINESS

Discussion (City of Remerton Petition)

ADJOURNMENT
-jsq
Investigative reporting costs money, for open records requests, copying, web hosting, gasoline, and cameras, and with sufficient funds we can pay students to do further research. You can donate to LAKE today!
Short Link: