Rivers, creeks, roads, and counties in Alabama, Georgia, and Florida, labelled on small, big, huge, and PDF versions of each and every one of the 527 alignment maps Sabal Trail filed with FERC in April 2016 are on the LAKE website.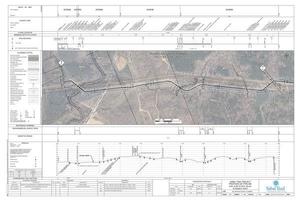 STA. 0+00 TO STA. 53+00, PIPELINE BY STATION, PIPING PLOT PLAN ALEXANDER CITY COMPRESSOR STATION (CS-1), COMPRESSOR STATION WORKSPACE PLOT PLAN, 10+81 CL OAKTASASI ROAD, 4+70 CL STREAM (OAKTASASI CREEK), COMPRESSOR STATION, TALLAPOOSA COUNTY, ALABAMA
PDF
Follow the link for details of what, and how you can help.
Investigative reporting costs money, for open records requests, copying, web hosting, gasoline, and cameras, and with sufficient funds we can pay students to do further research. You can donate to LAKE today!
-jsq
Short Link: