Valdosta #3! Followed by Albany #4! In poorest cities in the country. What can we do about that?
Michael B. Sauter, Alexander E.M. Hess and Samuel Weigley, 24/7 Wall St., wrote for NBC News 14 October 2012, America's richest and poorest cities,
3. Valdosta, Ga.

Median household income: $32,446
Population: 140,599 (87th lowest)
Unemployment rate: 9.2 percent(140th highest)
Percent households below poverty line: 27.6 percent (ninth highest)

From 2007 to 2011, the unemployment rate in Valdosta increased by 130 percent, from 4 percent of workers to 9.2 percent. The number of employed workers declined by more than 6,000 during that time. Those jobs remaining often pay a lower salary. Last year, nearly 17 percent of the work force was employed in the generally low-paying retail industry, the sixth highest percentage of all metro areas. In 2007, just 11.3 percent of the labor force worked in retail. Valdosta, however, has an improving and active housing market. Home prices rose nearly 12 percent between 2007 and 2011. Despite these positives, 14.4 percent of housing units were vacant last year, higher than the national vacancy rate of 13.1 percent. Also, 15.3 percent of homes were worth less than $50,000 versus 8.8 percent nationwide.
The study is actually for "U.S. metropolitan statistical areas, or MSAs" and this population is not just for Valdosta, it's for the Valdosta MSA, which includes Brooks, Echols, Lanier, and Lowndes Counties.
Look who's next on the list:
4. Albany, Ga.

Median household income: $32,775
Population: 161,617 (122nd lowest)
Unemployment rate: 10.4% (77th highest)
Pct. households below poverty line: 28.4% (7th highest)

A stunning 11.8% of households in Albany earned less than $10,000 in 2011, the largest percentage of any metropolitan area in the nation. Additionally, 28.4% of Albany residents lived below the poverty level, a considerable increase from the 21.5% who lived in poverty in 2007. The area's unemployment also jumped, doubling between 2007, when it was just 5.2% of the labor force, to 2011, when it was 10.4%. Last year, the median home value in Albany was just $103,800, or nearly $70,000 less than the U.S. median, while 18.9% of homes were worth less than $50,000.
You know, Albany, the place the Industrial Authority is so concerned about they hold special sessions to keep projects secret from: Albany, only slightly less poor than Valdosta. Yep, competing with Albany is why VLCIA doesn't want to publish its minutes:
So if we have project Dinosaur, our constituencies and our citizens won't know what project Dinosaur is, but our competitors, the Albanys and the Tiftons, they'll definitely know.
Here's an idea: how about if we set our sights higher than competing for the bottom of the poverty list?

Maybe what VLCIA was scared of in Albany was Andrea Schruijer, and now that they've hired her over to be their own executive director, maybe they can get over that phobia. There are some signs of change, such as VLCIA finally realizing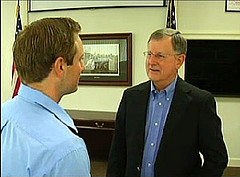 businesses need broadband Internet and solar is good business, not to mention at least trying to be more conversational with the rest of the community.
The MSA ranking said:
In the poorest economies, there is a much higher proportion of low-end manufacturing and retail jobs.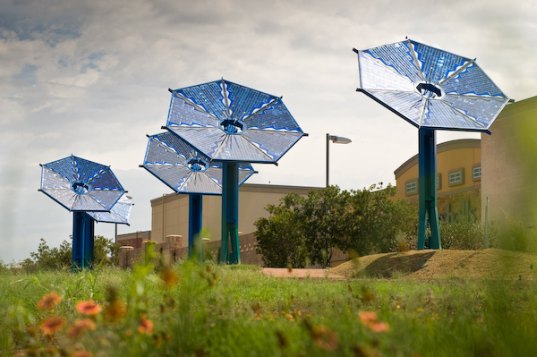 So let's aim for better manufacturing and other jobs. You know, knowledge-based jobs, in businesses that expect real broadband Internet and think solar is a good way to attract more business. Yeah, I know, we're not Austin, Texas. But we'll never be better than Albany, Georgia if we don't start acting like a real MSA.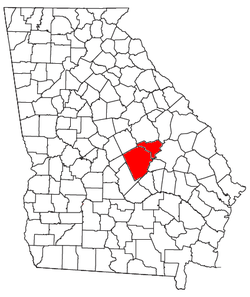 Dublin, Georgia, which only has a micropolitan statistical area, didn't land MAGE SOLAR by worrying about what Albany thinks. They went to a solar conference in Germany and came back with MAGE. Saginaw, Michigan, didn't lure the second Suniva solar PV plant out of Georgia by worrying about what Albany, Georgia or even Albany, New York thinks. Saginaw did it by calling itself Solar Valley and trumpeting loudly what they wanted.
What do you want this election season, folks? More of the same that landed Valdosta MSA as #3 poorest in the country, even lower than Albany? Or some new conversations?
-jsq
PS: Owed to Tom H. Johnson Jr.
Short Link: