ALEC has been pushing charter schools in Georgia, both through "our state legislators" sponsoring bills

and through the National Association of Charter School Authorizers (NACSA). We already got that private prison customer law HB 87 from ALEC; why would we want to approve an ALEC-sponsored law to let Atlanta siphon public school money to charter schools?
Salvatore Colleluori & Brian Powell wrote for MediaMatters 9 May 2012, How ALEC Is Quietly Influencing Education Reform In Georgia,
Georgia media have been silent as members of ALEC in Georgia's legislature have successfully pushed through a version of ALEC's Charter Schools Act, which would create a state-controlled board with the power to establish and fund charter schools over local opposition. A Media Matters analysis found that while Georgia media have frequently written about the bills, they have completely overlooked ALEC's influence in the debate.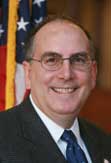 The article details how at least two of the statehouse sponsors of the relevant bills are ALEC members: Speaker Pro Tempore Jan Jones R 46 and Majority Whip Edward Lindsey R 54. Remember them, from the list of Georgia Legislators with ALEC Ties? You thought maybe that list was hypothetical and of little effect? Nope, these bills echo ALEC model charter school legislation, and these ALEC legislators actively pushed them into law. Plus look at the titles these two legislators have on their own legislative websites: Speaker Pro Tempore and Majority Whip. How close is that to our legislature being owned lock, stock, and barrel by ALEC?
But wait! There's more…. Lee Fang wrote for Republic Report 14 May 2012, Charter School Lobby Group Quits ALEC Two Days After Being Identified By Republic Report,
Continue reading