These 1.0 megawatts (MW) of solar panels across from the old closed Evergreen Landfill will soon feed the new Withlacoochee Wastewater Treatment Plant (WWTP) a short distance up the same Wetherington Road. To get the electricity there, a power line will either have to be bored underground or put on poles overhead; that's as yet undecided.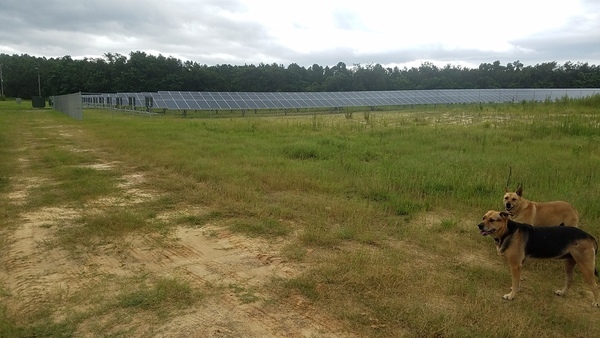 Photo: John S. Quarterman for LAKE, 25 July 2017
Another solar field, started a couple of weeks ago, will be on land right to the WWTP, for another 275 KW.
This is according to Continue reading →