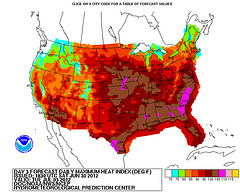 Looks like the heat wave is going to continue for a while, according to NOAA's maximum heat index forecasts. Reuters wrote today,
A heat wave baking the eastern United States in record temperatures is set to continue on Sunday after deadly storms killed at least 12 people, downed power lines from Indiana to Maryland and left more than 3 million customers without power….

Utilities in Ohio, Virginia and Maryland described damage to their power grids as catastrophic.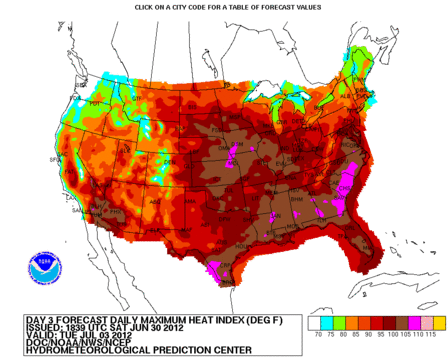 Laura J. Nelson wrote for the LA Times Friday, As a heat wave rolls across U.S., scientists predict more to come
Continue reading