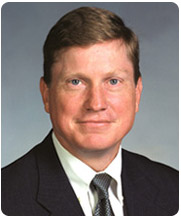 You may have wondered, how was Southern Company (SO) CEO Thomas A. Fanning so ready and able to respond at length to any question at the SO shareholder meeting? Because he's a class A CEO who does his homework, such as this white paper he wrote dated September 2011: American Energy Policy, Jobs and the Economy, in which he explains what he meant by "the revolution we have seen in the shale gas industry".
So, natural gas is important, but it's not a panacea. Here's why.

First, the reason prices have dropped so far is because of a new technology called fracking, which releases natural gas from so-called tight rock formations, such as shale gas. Fracking is the injection of chemicals underground, which have the effect of fracturing the rock deposits, thereby releasing the natural gas. There are environmental concerns around the chemicals associated with the fracking process. Those concerns have to be resolved.
Those concerns range from polluted groundwater to earthquakes. It's great that SO is turning away from coal. I don't think it's so great to trade dirty air from coal for dirty water and earthquakes from fracking.
Secondly, many of these shale gas deposits are in places where there is no sufficient pipeline infrastructure necessary to move the gas to the places it's needed to generate the electricity. Pipelines will have to be built. It will take time. We need to resolve that issue, too.
Meanwhile, rooftop solar Continue reading →