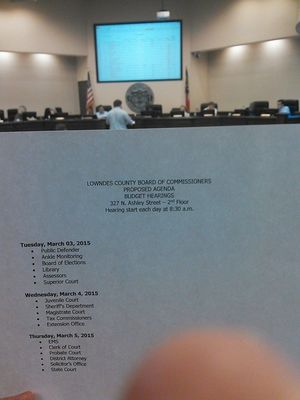 It's good the Commission is having these meetings where they can hear directly from the various department heads. And with LAKE's videos, you the citizens can hear what the departments are asking for.
Also, why are these called budget hearings? The public doesn't get to speak, so they are not actually public hearings, and they are not the state-required budget hearings before passing a budget: they don't even have a draft budget yet. And the next time the Commission rushes citizen speakers to finish, remember this 14 minutes of dead air or the several others like it in yesterday's meeting.
They met in the Commission Chambers, nevermind the address on the Commission's calendar yesterday, and still says for today's meeting.
There's still no agenda posted, except for paper copies in the Commission building, which read as below. Continue reading →