The Hahira annexation and rezoning from the Lowndes County Commission meeting two weeks ago (and see comment below) was on the agenda for the Greater Lowndes Planning Commission (GLPC) last night, along with another subdivision, a church expansion, and some industry, in Valdosta and Lowndes County. I did not go, and Gretchen is out of the county, so there is no LAKE video.
You may ask yourself, as I do: why doesn't the county video GLPC meetings? Or the city of Valdosta? Both have the facilities to do so.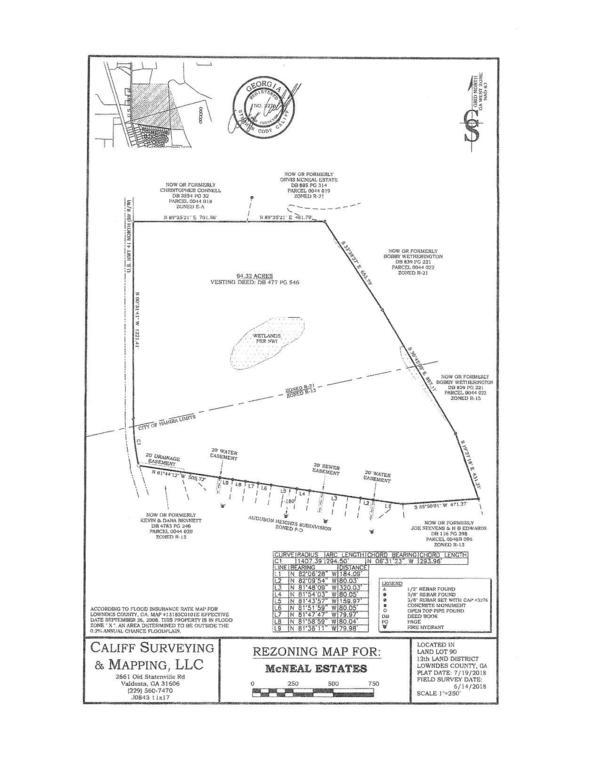 On the LAKE website, Hahira annexation and rezoning HA-2018-03, HA-2018-02.
LAKE received this comment yesterday on the Hahira case:
Here is more info on this project which I am proud to bring to the community and which I believe will be a wonderful addition to it that all will feel proud to have. It ties into the community roots, it honors those that came before, and it meets a need today in north Lowndes County and does so in a wall all can feel proud of. I am a concerned citizen like anyone else and that is a big part of why I have gone out of my way with my engineer and planners to create something not only compliant, but that goes well above the line to bring something truly beautiful, that reflects both my family and my community in a way I can hold my up about when I walk around the community. Thank you for your interest. Sincerely, Chris Connell http://www.mcnealestates.com
LAKE does not have a position on this case. We will be happy to publish other comments for or against.
Greater Lowndes Planning Commission
Lowndes County City of Valdosta City of Dasher City of Hahira City of Lake Park
REGULAR MONTHLY MEETING
AGENDA
Monday, August 27, 2018 * 5:30 P.M. * Public Hearing
Lowndes County South Health District Administrative Office
325 West Savannah Avenue

Continue reading