About the time I posted the agenda and the four Valdosta City cases and moved on to other tasks, the packet materials arrived for the two Lowndes County cases for the Greater Lowndes Planning Commission (GLPC) meeting tonight, and the draft minutes for last month's GLPC meeting.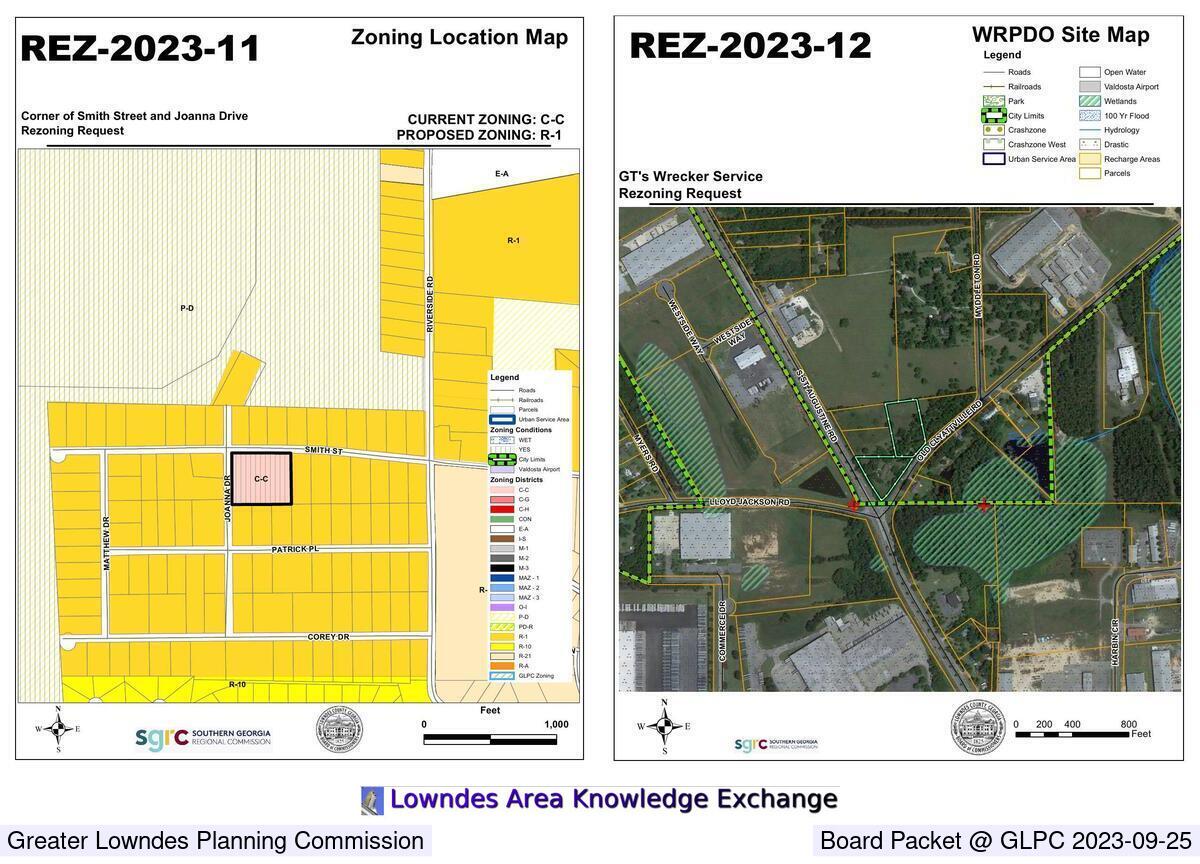 Collage of the two Lowndes County cases @ GLPC 2023-09-25
While the delay was primarily due to me forgetting to send in an open records request until Sunday. Nonetheless, it is mysterious why Lowndes County does not put GLPC board packets on lowndescounty.com along with the agendas, and the same for Lowndes County Commission board packets. Many counties and cities smaller and larger in Georgia and Florida have been doing that for years.
These additional materials are on the LAKE website.
See also the agenda and the city cases.
-jsq
Investigative reporting costs money, for open records requests, copying, web hosting, gasoline, and cameras, and with sufficient funds we can pay students to do further research. You can donate to LAKE today!
http://www.l-a-k-e.org/blog/donate
Short Link: