Update 2023-06-11: Videos: Five Valdosta rezonings, one Lowndes County, Lake Park Case pulled @ GLPC 2023-05-22.
These redevelopment rezonings all look unremarkable, although one never knows who will turn out to be in opposition or support.
In addition to the five Valdosta items and the one Lowndes County item on the agenda for Monday evening's Greater Lowndes Planning Commission (GLPC) meeting, there was a Lake Park item, but it was pulled. I have included the packet materials for Lake Park anyway, for comparison in case it turns up in a later meeting.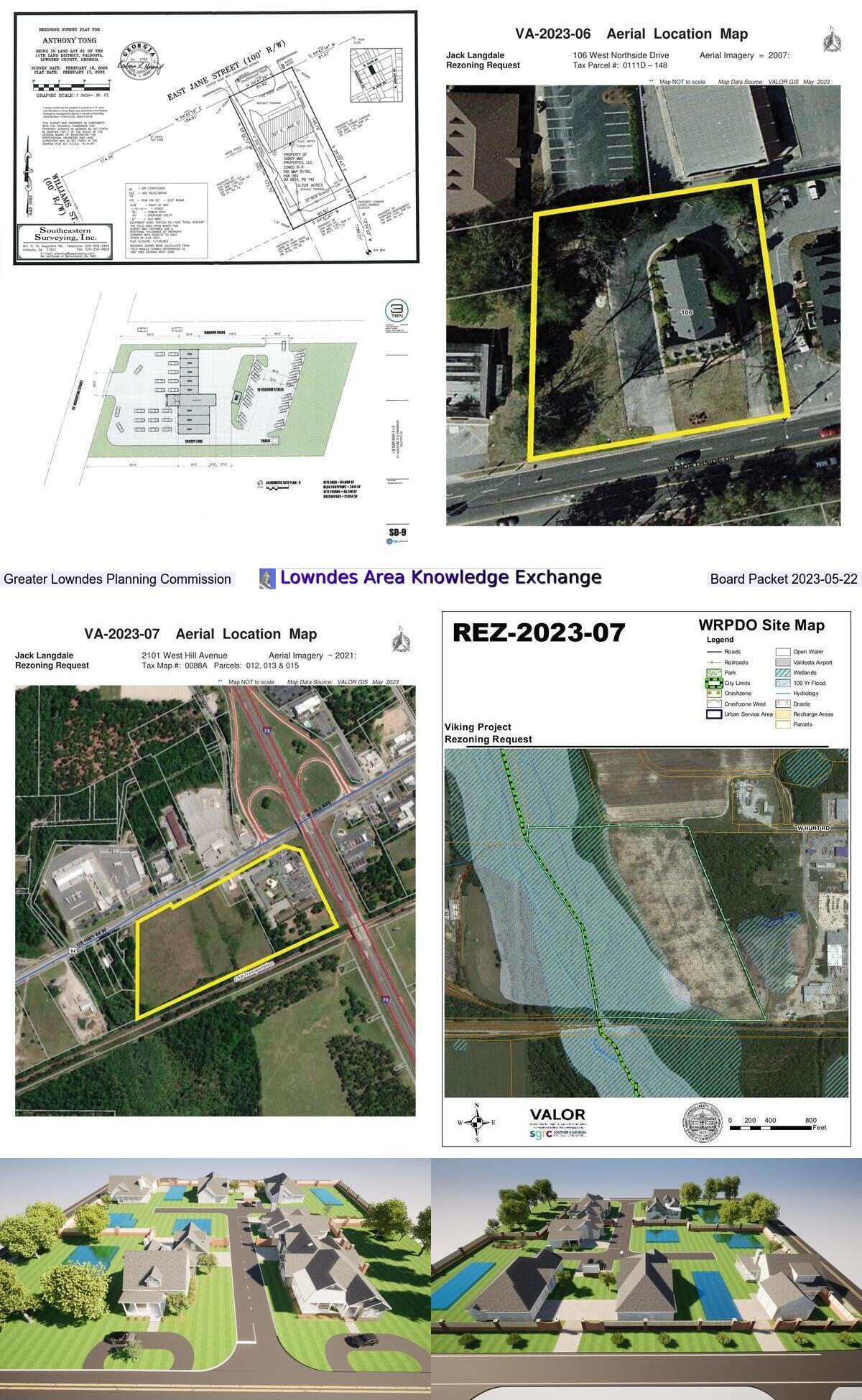 Rezoning Maps @ GLPC Packet 2023-05-22
The board packet materials, received in response to a LAKE open records request, are on the LAKE website.
Here is the agenda.
Greater Lowndes Planning Commission ~ Lowndes County ~ City of Valdosta ~ City of Dasher ~
~ City of Hahira ~ City of Lake Park ~ City of Remerton ~
Monday, May 15, 2023 5:30 P.M. Work Session
Monday, May 22, 2023 5:30 P.M. Regular Session
Lowndes County South Health District Administrative Office
325 West Savannah Avenue, Valdosta, Georgia

OTHER BUSINESS

ADJOURNMENT
-jsq
Investigative reporting costs money, for open records requests, copying, web hosting, gasoline, and cameras, and with sufficient funds we can pay students to do further research. You can donate to LAKE today!
http://www.l-a-k-e.org/blog/donate
Short Link: