In addition to the big ticket items of $1.5 million approved this week by the Lowndes County Commission, one rezoning will probably actually cost the county nothing, and the other will most likely eat up more tax dollars down the road.
The inexpensive one is REZ-2021-02 on Loch Laurel Road, where Nancy Hobby is returning some land to Estate Agriculture (EA) zoning. The pricey one is REZ-2021-01 Knights Landing Subdivision, Phase 5, where most likely the county will end up paying for road maintenance or fixing utilities or something else down the road, plus fire trucks and school buses.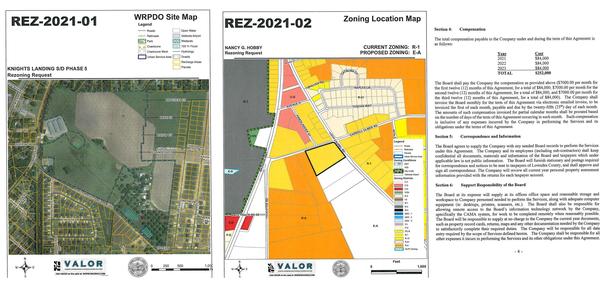 Two rezonings and $252,000 for contractor, personal property assessment
The agenda packet item says that the Deen's LLC Contract for personal property appraisal costs $84,000, but that is per year, and the contract is for three years, so the real price is $252,000.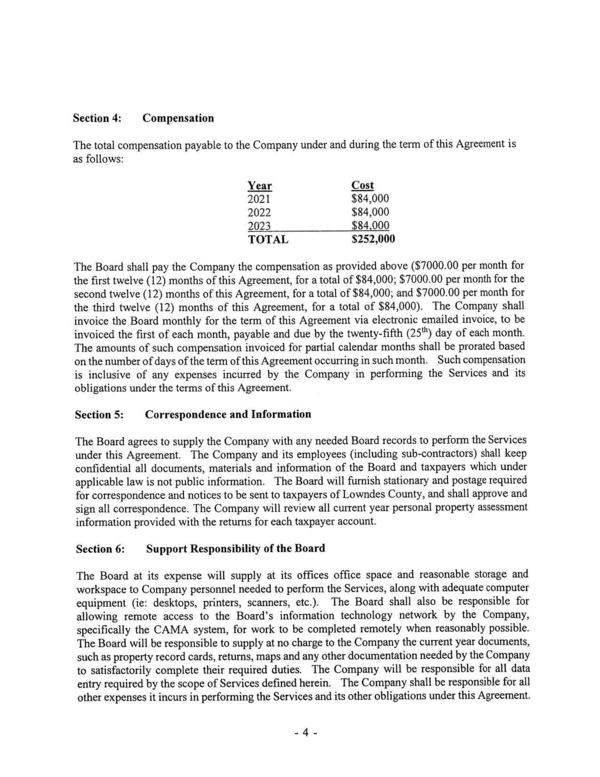 Actually $252,000 = 3 years * $84,000
Here is the agenda. The board packet is on the LAKE website due to a LAKE open records request.
LOWNDES COUNTY BOARD OF COMMISSIONERS
PROPOSED AGENDA
WORK SESSION, MONDAY, MARCH 8, 2021, 8:30 a.m.
REGULAR SESSION, TUESDAY, MARCH 9, 2021, 5:30 p.m.
327 N. Ashley Street – 2nd Floor
-jsq
Investigative reporting costs money, for open records requests, copying, web hosting, gasoline, and cameras, and with sufficient funds we can pay students to do further research. You can donate to LAKE today!
Short Link: