The Val Del Road rezoning for a subdivision on the Wetherington Property near Nelson Hill is on the agenda for this morning's Lowndes County Commission Work Session, to be voted on Tuesday evening at the Regular Session.
Probably not coincidentally, Right of way purchase for Clyattstone Road is also on the agenda.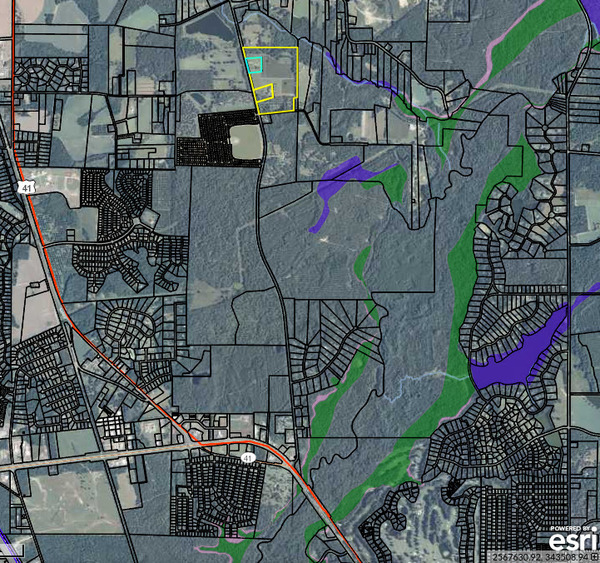 Lowndes County Property Appraiser, Wetherington watershed
The Bids for Fire Department equipment previously tabled and discussed at length in the recent all-day planning sessions are back on the agenda.
Frank Morman doesn't want to be reappointed to the Valdosta-Lowndes County Land Bank Authority. Michael Thomas does want to be on there. Cindy Vickery wants to be reappointed to the South Georgia Community Service Board. Dewayne Johnson wants to be appointed to a vacant seat on the Lownde County Library Board.
Here is the agenda. For the rezoning, see also the preceding Planning Commission meeting.
LOWNDES COUNTY BOARD OF COMMISSIONERS
PROPOSED AGENDA
WORK SESSION, MONDAY, MARCH 9, 2020, 8:30 a.m.
REGULAR SESSION, TUESDAY, MARCH 10, 2020, 5:30 p.m.
327 N. Ashley Street – 2nd Floor
-jsq
Investigative reporting costs money, for open records requests, copying, web hosting, gasoline, and cameras, and with sufficient funds we can pay students to do further research. You can donate to LAKE today!
Short Link: