Well, I've never seen this before, in a dozen years of watching this Planning Commission: an applicant opposing his own annexation request.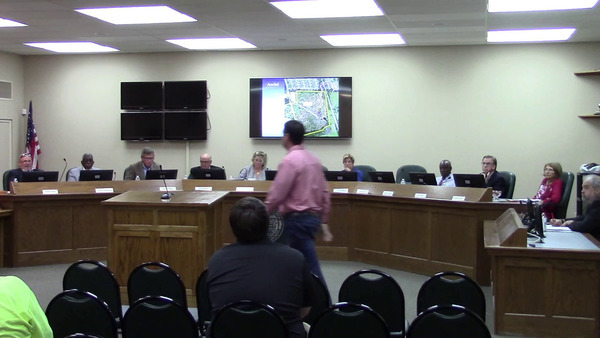 Applicant against annexation, HA-2019-06 Ben House, 6670 Brookridge Drive, Hahira
I asked the applicant afterwards, and he said he'd done it only once before, in fifteen years.
This was after the Planning Commissioners voted to approve his rezoning request, but to deny his request for a residential Planned Develepment on 59.63 acres in R-10 zoning. Commissioners then voted to recommend denial of he annexation, too. The actual decisions on all three of his requests were left to the Hahira Mayor-Council on Thursday, November 7, 2019. There appears to be no report in the Valdosta Daily Times, and Hahira has posted no minutes since March.
Back at the Planning Commission, the Remerton new downtown building item sailed through in less than five minutes, as did the person service CUP in Valdosta.
The City of Valdosta request for a rezoning was controversial, because at least one Commissioner didn't like rezoning without an application by the landowner. The application for two residential duplexes in Hahira was mildly controversial because of buffers.
Below are links to each LAKE video, followed by a LAKE video playlist. See also the agenda.
Here's a LAKE video playlist:

Videos: Developer opposes his own application
Regular Session, Greater Lowndes Planning Commission (GLPC),
Video by John S. Quarterman for Lowndes Area Knowledge Exchange (LAKE),
Valdosta, Lowndes County, Georgia, 2019-10-28.
-jsq
Investigative reporting costs money, for open records requests, copying, web hosting, gasoline, and cameras, and with sufficient funds we can pay students to do further research. You can donate to LAKE today!
Short Link: