In the VDT Community Calendar:
Board of Assessors Special Called meeting, 9 a.m. Oct. 25, 1st floor, Lowndes County Governmental Building, 302 N. Patterson St.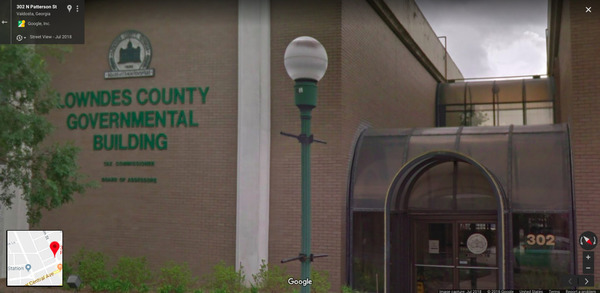 There's no agenda, and nothing about this on the Tax Assessors' own website.
Nothing in the county's own calendar.
What could they be meeting about, after the Tax Commissioner already sent out the notices of taxes due, and during the special election for Tax Assessor?
-jsq
Investigative reporting costs money, for open records requests, copying, web hosting, gasoline, and cameras, and with sufficient funds we can pay students to do further research. You can donate to LAKE today!
Short Link: