A motel, somebody wanting to revert to agricultural, and a commercial rezoning halfway between exits 22 and 29. Pretty standard fare at the Planning Commission this evening.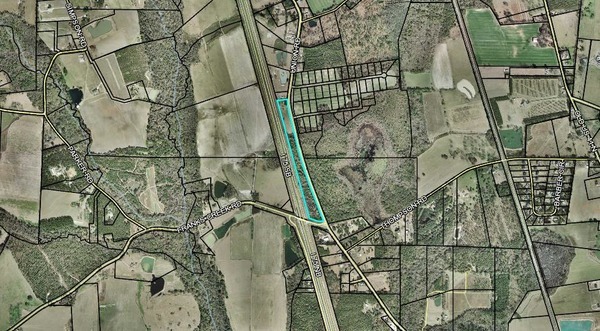 Lowndes County Tax Assessors: Parcel ID 0052 126, 6125 Union Road.
Here is the agenda.
Greater Lowndes Planning Commission
Lowndes County City of Valdosta City of Dasher City of Hahira City of Lake Park
REGULAR MONTHLY MEETING
AGENDA
Tuesday, May 29, 2018 * 5:30 P.M. * Public Hearing
Lowndes County South Health District Administrative Office
325 West Savannah Avenue

Call to Order, Invocation, and Pledge
Approval of the Meeting Minutes: April 30, 2018

FINAL ACTION by the City of Valdosta Mayor-Council

Thursday, June 7, 2018

Valdosta City Hall, 216 E. Central Avenue, Valdosta, Georgia

Council Chambers, 2nd Floor, 5:30 pm

Point of Contact: Matt Martin, City Planning and Zoning Administrator (229) 259-3563

CU-2018-04 J. Michael Orenduff
Property Location: 120 North Patterson Street
Request Conditional Use Permit (CUP) for a small motel lodging facility in OD zoning

FINAL ACTION by the Lowndes County Board of Commissioners

Tuesday, June 12, 2018

Lowndes County Judicial and Administrative Complex

Commission Chambers (2nd Floor)

327 N. Ashley Street, Valdosta, Georgia, 5:30 pm

Point of Contact: Jason Davenport, County Planner (229) 671-2430

REZ-2018-11 J. C. McMullen
Property location: Johnson Road South, Valdosta, Georgia
Request to rezone 8.7 acres from R-21 (Medium Density Residential) to R-A (Residential Agricultural)
REZ-2018-12 Harry S. Stubbs
Property Location: 6125 Union Road, Hahira, Georgia
Request to rezone 12.8 acres from E-A (Estate Agricultural) to C-G (General Commercial)
OTHER BUSINESS
ADJOURNMENT
-jsq
Investigative reporting costs money, for open records requests, copying, web hosting, gasoline, and cameras, and with sufficient funds we can pay students to do further research. You can donate to LAKE today!
Short Link: