That could be good because it makes them focus on existing industries.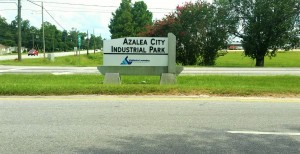 Here's the agenda.
Valdosta-Lowndes Development Authority
Tuesday, August 16, 2016 5:30 p.m.
Development Authority Conference Room/103 Roosevelt Drive
Monthly Meeting Agenda

General Business

Call to Order
Invocation
Welcome Guests

Minutes

Regular Meeting, July 19, 2016
Executive Session, July 19, 2016

Financial

Review Compiled Balance Sheet and Income Statements for July, 2016

Community Relations/Marketing Update

—Meghan Schunhoff

2016 Business Plan Update
Marketing Update
Events
Social Media

Project Report

— Stan Crance/Andrea Schruijer

Existing Industry

—Stan Crance

Existing Industry Visits
BRAT/Existing Industry Luncheon
Azalea City Industrial Park Signage

Executive Director's Report

—Andrea Schruijer

GEDA Annual Conference, September 2016
Site Selector's Guild, October 2016
Consultant Connect Economix, November 2016
Area Development Consultant Forum, December 2016

Attorney Report

Citizens to Be Heard

Adjourn General Meeting into Executive Session

Adjourn Executive Session into General Meeting

Adjourn General Meeting

Mission of the Valdosta Lowndes Development Authority
"Create an environment to attract new industry and promote the growth of existing industry to drive job creation and capital investment."
-jsq
Investigative reporting costs money, for open records requests, copying, web hosting, gasoline, and cameras, and with sufficient funds we can pay students to do further research. You can donate to LAKE today!
Short Link: