The same company that sued Lowndes County in 2007 to try to put a tall building above the 30-foot height limit in Valdosta's Runway Protection Zone now appears to want to put a contractor yard for Sabal Trail's fracked methane pipeline in the same location. Will this involve any tall cranes? What about Moody's flights off of that runway at Valdosta Airport? And what about those aquifer recharge zones?
Among the contractor yard maps Sabal Trail filed with FERC 20 February 2015, there's this one:
According to the Lowndes County Tax Assessors online database, that's in parcel 0127B 001 owned by EXIT 13 DEVCON LLC, Mailing Address 435 N W 18TH PLACE, Jennings, FL 32053.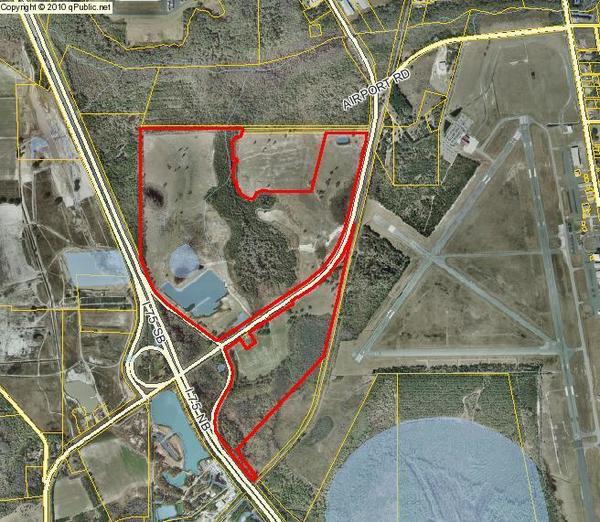 There's no such company listed by the Florida Secretary of State, but there is by the Georgia Secretary of State, EXIT 13 DEVCON, LLC Control Number: 0544474, with principal office address 2200 N. Patterson St, Valdosta, GA 31602, and registered agent Frank Bird III.
According to Kari L. Sands, Valdosta Daily Times (VDT), 12 June 2007,
During the public hearings [11 June 2007], Commissioners decided to table three items including VES-2007-02 Devcon, 359 acres, C-H and CON, 1 lot, water/sewer;…
Kari L. Sands, VDT, 28 August 2007,
After a series of tabled motions, one of Lowndes County's longest running disputed vested rights cases finally reached a decision after a brief executive session. The case represented an attempt by the applicant, Devcon, to seek relief from the Unified Land Development Code's Valdosta Regional Airport Overlay District standards through a vested rights application. Accordingly, the applicant found meeting several areas of the June 12, 2007 standards unreasonable, including the 30-foot maximum height within the zone, and inability for restaurants and retail stores to be located within the zone.

Representing Frank Bird, Bill Holland Jr. spoke on behalf of Devcon stating, "We are attempting to preserve what rights we have and the money we've spent." After an executive session, the Commissioners returned, and VES-2007-02 Devcon was denied 2-1, with Commissioner Edgar Roberts the dissenting vote.
Then the landowner sued, resulting in a much longer VDT story, excerpted here. Billy Bruce, VDT, 13 December 2007, Airport Authority gets update on Runway Protection Zone lawsuit,
Building a tall building or a restaurant in a Runway Protection Zone isn't such a good idea, according to Lowndes County Uniform Land Development Code and Federal Aviation Administration (FAA) guidelines….

Years ago when the Valdosta-Lowndes County Airport Authority extended the RPZ boundaries for Runway 13/31, a short runway that runs southeast to northwest, from 1,000 feet to 1,700 feet onto land that is owned by Exit 13 DEVCON LLC on Old Clyattville Road, DEVCON Managing member Frank Bird claims he was not informed of the authority's decision.

"No one asked me anything about it," Bird said Wednesday evening.

The airport authority extended the RPZ because it wanted to allow Moody Air Force Base C-130s to use the short runway for practice runs….

DEVCON filed suit against the county in civil court on Sept. 27. The case has not been resolved.

The restrictions in the county's ULDC bring the code into compliance with FAA rules concerning RPZs that are geared to keep the public in the air safe from tall buildings or the public on the ground safe from potential plane crashes, Casey explained to the authority members Wednesday morning at the airport.

Bird, however, says he considers the county's action as an unfair, illegal taking of his land and felt he had no alternative but to sue the county to retain his development rights.
The irony that Exit 13 Devcon now seems to be involved in what many local landowners and taxpayers consider to be Sabal Trail's unfair taking of local lands and tax-paid resources.
The other contractor yard shown on Sabal Trail's maps is just west across I-75, and according to the Tax Assessors databsae is Parcel 0127A 001 owned by WAGNER RICHARD LEE & JMR LLP, Mailing Address 5282 DANIELI DRIVE, LAKE PARK, GA 31636.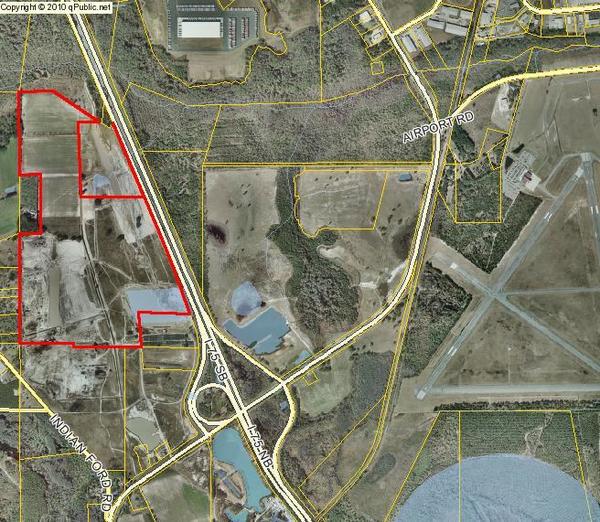 Both those parcels, according to ValorGIS, are partly in an aquifer recharge zone (the grey area at the bottom of the map). The Exit 13 Devcon contractor yard appears to be at least partly in an aquifer recharge zone.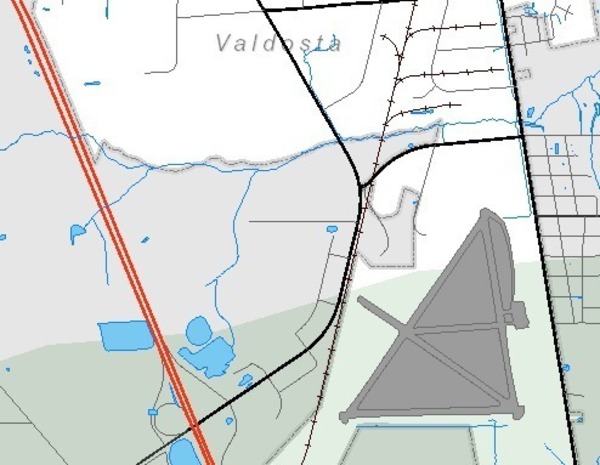 That aquifer recharge zone also seems to correspond with the red "High (Drastic Rating)" aquifer recharge zone on this Lowndes Water Resource Protection District Ordinance (WRPDO) Overlay Map: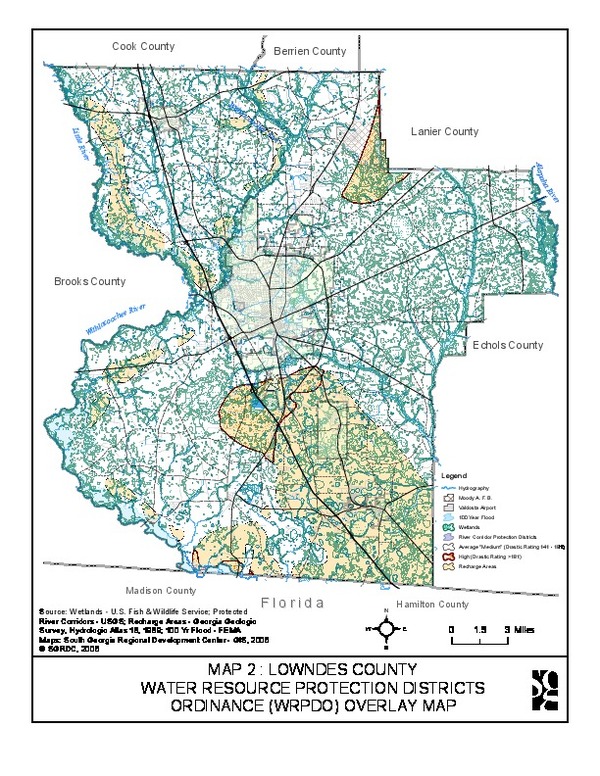 Maybe the Airport Authority, the Lowndes County Commission, the Valdosta City Council, and Moody Air Force Base might want to look into this land use.
-jsq
Short Link: