In Georgia Public Notice for the VDT, but not on the county's calendar or website public notice list:
NOTICE OF PUBLIC HEARING

In accordance with Section 12-8-24(d) of the Georgia Comprehensive Solid Waste Management Act, the Board of Commissioners of Lowndes County gives notice of a public hearing to be held at 5:30 p.m. on July 17, 2014, in Chambers of the Board of Commissioners in the Lowndes County Judicial and Administrative Complex, located at 327 North Ashley Street, Valdosta, Georgia. The purpose of the hearing is to receive public comments regarding the issuance by the Georgia Environmental Protection Division of a proposed modification to the solid waste handling permit for an expansion of the existing Evergreen Municipal Solid Waste Landfill located off Wetherington Lane in Lowndes County, Georgia, requested by Advanced Disposal Services Evergreen Landfill, Inc., for the purpose of modifying the boundaries and waste disposal capacity of that solid waste handling facility.

Board of Commissioners of Lowndes County

00073850

6/13/14
Here's the law the public notice cites:
§12-8-24(d) If the director determines that such activity will result in any violation of this part or any rule or regulation promulgated pursuant to this part, he shall deny the permit; otherwise, he shall issue the permit, specifying on the permit the conditions under which such activity shall be conducted; provided, however, that a public hearing shall be held by the governing authority of the county or municipality in which the municipal solid waste or special solid waste handling shall occur not less than two weeks prior to the issuance of any permit under this Code section and notice of such hearing shall be posted at the proposed site and advertised in a newspaper of general circulation serving the county or counties in which the proposed activity will be conducted at least 30 days prior to such hearing.
The County Commission staff used to at least mention landfill permit modifications in their Work Sessions, as in this from 21 February 2011:
Veolia Evergreen Landfill — EPD Solid Waste Handling Permit Modification, County Planner, Jason Davenport, stated this amendment is aimed at modifying Veolia's permit for the new Evergreen portion of the landfill to allow for waste solidification. No action is required from the commission other than to hold and host public hearing. Ken Mullins, General Manager for Veolia, was present to answer any technical questions.
Maybe they didn't want questions at that public hearing that they didn't advertise 30 days in advance nor list on their own website nor mention in their own public meetings.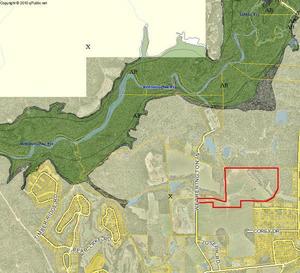 Questions such as which of the several tracts the Lowndes County Tax Assessor has with Evergreen in the name on Wetherington Lane, ranging from 0058 082E ADS Evergreen Landfill, Inc. east of that road (with mailing address 90 FORT WADE ROAD, SUITE 200, PONTE VEDRA BEACH, FL 32081) to 0058 002A Onyx Evergreen Landfill Inc 2995 Wetherington Lane, to 0058 002B Veolia ES Evergreen Landfill Inc. right on the Withlacoochee River (address 125 S 84TH ST SUITE 200, MILWAUKEE, WI 53214) surrounding Valdosta's notorious 0058 001 Withlacoochee Wastewater Treatment Plant?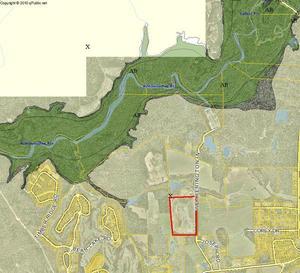 Why worry? This is only the same company (ADS owns Veolia aka Onyx) that runs the 0058 004 Veolia ES Pecan Row Landfill LLC that was fined $27,500 by GA EPD for PCBs and accepted TVA coal ash and wastewater from the Waycross Seven Out Superfund site. And that is in a recharge zone for the Floridan Aquifer we all drink out of.
-jsq
Short Link: