Solar advocate PSC Commissioner Bubba McDonald joined Tim Echols for this one. Citizens said no to Georgia Power's proposed solar tax, just like in Savannah and Columbus.
Sarah Mueller wrote yesterday for Gainesville Times, Public gives thumbs-down to Georgia Power rate hike,
The Georgia Power Co. rate hike proposal and suggested fees on solar energy installation didn't get a lot of support from residents who attended a town meeting in Gainesville on Tuesday night.

The Georgia Public Service Commission is reviewing a $482 million three-year rate increase request from the energy company that would add about $7.84 to the average ratepayer's monthly bill. The Georgia Sierra Club and Georgia Watch has sponsored town meetings around the state this month to let commissioners hear public input on the request. Commissioners Tim Echols and Lauren "Bubba" McDonald participated in the meeting at the Brenau Downtown Center.

Pursuing solar energy as state policy was also a hot topic at the meeting, which was lightly attended. About 10 people spoke, criticizing the proposed hike, the company's proposed guaranteed profit increase to 11.5 percent and a fee that would be charged to residents who want to install solar panels on their homes, businesses and farms if they use any electricity from the company. The commission is a five-member board that regulates utility rates, including electricity, telephone and natural gas, for the state.

The Sierra Club is an environmental organization and Georgia Watch is a consumer advocacy nonprofit. The last town meeting is scheduled in Athens tonight, and the commission is expected to hear two days of testimony next week in Atlanta. Board members will decide in a Dec. 17 meeting.

Carol Boatright, spokeswoman with Georgia Power, said the current rate plan expires on Dec. 31. The commission has already heard some testimony from the company.

"A lot of (the rate increase) is for our work with pollution control equipment that we are installing on our generation plants," she said. "Much of that is required by the environmental laws that have been passed."
Well, that's a little better than a couple of years ago when Georgia Power's parent the Southern Company said it was incompetent regarding EPA coal plant pollution rules. Rolling blackouts! Power rationing! That's what they tried to scare us with back then. Maybe Georgia Power should use some of its guaranteed 11% profit to clean up Plant Scherer, the country's dirtiest coal plant.
"I am just amazed at the unmitigated gall of Georgia Power to want us to pay in advance for equipment they may install somewhere down the line to actually clean up coal," said Debbie Dooley, Georgia Tea Party Patriots state coordinator. "Equipment that they have not purchased."
It's not like this is the first time. Georgia Power annually raises rates for natural gas plants and nuclear plants, both rate hikes charged before the plants are built.
Customers started paying financing charges in 2011 for the Alvin W. Vogtle Electric Generating Plant, which is a two-unit nuclear power plant under construction in Burke County.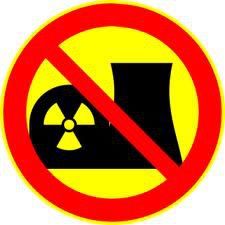 You can protest directly to Georgia Power about that CWIP stealth tax on your bill. Or you can contact the GA PSC or the state legislature.
McDonald said solar technology advancements and the price have made solar energy attractive, especially because of the amount of sun the state gets.

"Georgia Power has a monopoly over selling electricity, they don't have a monopoly over generation," McDonald said. "You can put in all the solar you want to in your own home right now if you want to and they can't do a thing in the world about it. But, if you're going to use them as a base, then you've got to deal with it because right now solar is not base generation."

McDonald said the issues are important to everyone, but urged residents to grade the commission on its overall average, not just one subject.
Well, sometimes voters do grade elected officials on one subject, especially if their elected body fails that grade.
Echols said he was going to take the feedback to the other commissioners.
And maybe they'll listen. If not, elections are coming.
-jsq
Short Link: