If documents can doom the San Onofre nuke and maybe the NRC Chair, how about forged Doosan documents and Plant Vogtle?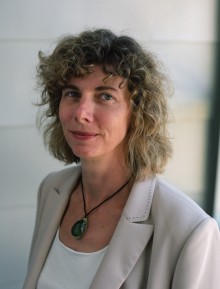 Matthew L. Wald wrote yesterday for The Caucus, Tussle Over Nuclear Plant Documents May Sink N.R.C. Appointment,
The botched repair job that doomed a California nuclear plant has created a political whirlpool that may be close to claiming another victim: the chairwoman of the Nuclear Regulatory Commission.

The issue is no longer the plant itself, San Onofre, which the majority owner, Southern California Edison, announced on June 7 it would permanently close. The problem now is that Senator Barbara Boxer, Democrat of California, who is chairwoman of the Senate Environment and Public Works Committee and a longtime critic of nuclear power, has been seeking documents from the Nuclear Regulatory Commission about the work the utility did and how the commission oversaw that work.

The chairwoman of the commission, Allison M. Macfarlane, agreed during her confirmation hearing to a blanket request to provide documents. Opponents of nuclear power say that some of the San Onofre documents could raise safety issues about plants that are still running. Ms. Boxer's office said they could also influence California regulators as they decide who should pay the nearly $1 billion cost of addressing the failed repair.

The Senate committee and the nuclear commission are locked in a dispute over the documents, and Dr. Macfarlane's term ends on June 30. President Obama — who appointed her to fill out the term of the previous chairman, Gregory B. Jaczko, who resigned under pressure last year — has nominated Dr. Macfarlane for a full five-year term, but Ms. Boxer is refusing to have the committee vote on the nomination until the argument over the documents is settled.

The Senate has only three meeting days left before June 30. Dr. Macfarlane, a geologist, has told friends that she has been offered a university teaching position and will accept it if she is not confirmed for a full term.
As I said when she was appointed, it sounds like the NRC is not telling its new chief everything. And now one of the chief's chiefs is tired of that.
So how about those documents the Korean government says nuke supplier Doosan forged? Has the NRC checked into Plant Vogtle documents yet? Maybe the GA PSC could do its job?
-jsq
Short Link: