The lowndescounty.com list of the Board of Equalization (BoE) also is not correct, like their incorrect list of Tax Assessors.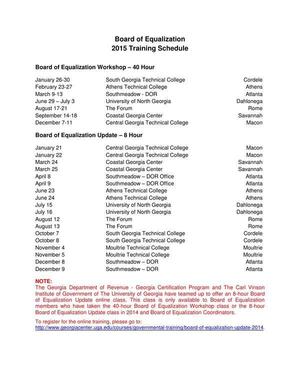 but there seems to be no other public website list of BoE members.
Members

Jimmy Griffis, Chairman
Gelana Goddard
John Avera

Alternates

Wayne Ricks
Lanelle Rogers
Joe Clark
A new BOE member was appointed in late 2014.
I called Beth C. Greene, Clerk of Superior Court, and asked her for the real list, which is: Continue reading →