Annually Lowndes County and its cities including Valdosta feed quail to state legislators at the Georgia Railroad Freight Depot in Atlanta: this is the Bird Supper.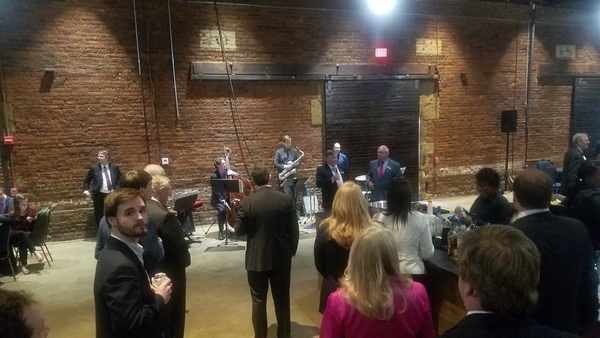 Lowndes County Chairman Bill Slaughter, Valdosta Mayor John Gayle
Valdosta describes the Bird Supper:
Since the 1950s, the Bird Supper has been providing a venue for local professionals to be a catalyst for impacting legislative issues by keeping Valdosta and Lowndes County in the minds of the state officials during a half-way point of the legislative session.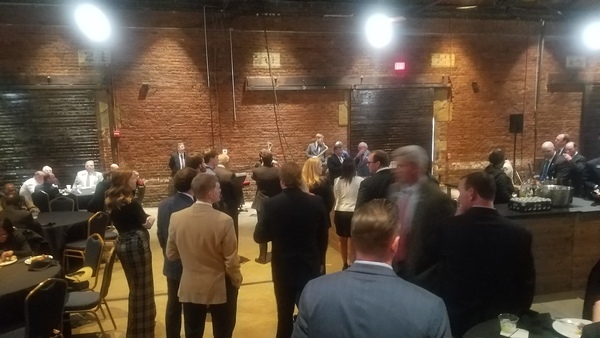 Georgia legislators were there from all over the state, including numerous committee chairs.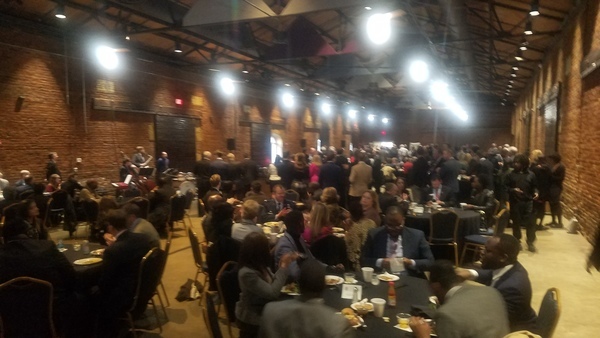 I thanked Jeff Jones of the 167th District for his new coal ash bills, and reminded other legislators to vote for them this year, like they did his earlier ones last year:
I also urged legislators to vote for this year's resolution by Jay Powell of the 171st District to stop the state from diverting funds from trust funds.
As Leadership Lowndes gathered on the steps outside, City Councilwoman Vivian Miller-Cody asked me to take a picture with her tablet, so I did, and I also took this one with my phone.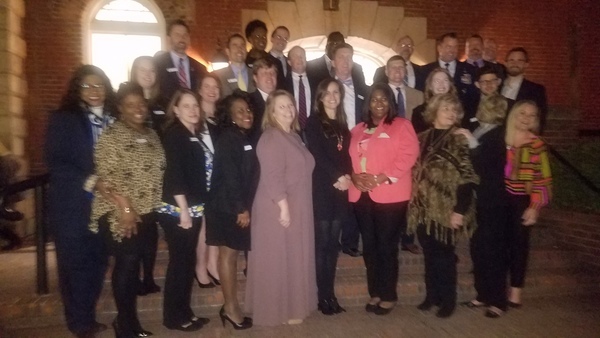 According to one of their members, all but one of their current class was there. Not pictured: Jody Hall, who earlier ran over my hat with his wheelchair.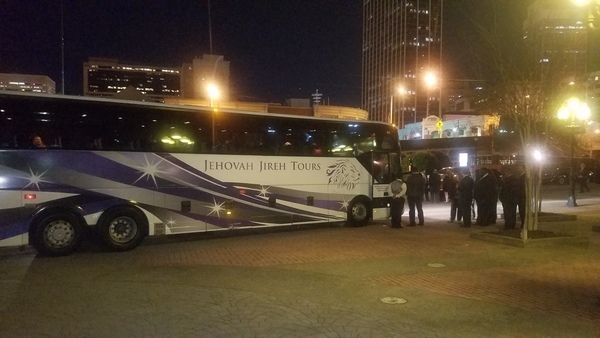 Jody was probably already on the bus during the picture taking on the steps.
-jsq
Investigative reporting costs money, for open records requests, copying, web hosting, gasoline, and cameras, and with sufficient funds we can pay students to do further research. You can donate to LAKE today!
Short Link: