Everything passed: yes, Valdosta is joining a lawsuit against big pharma about opioid addiction, yes, The Mount Calvary Missionary Baptist Church can expand, and yes resolutions passed supporting the Withlacoochee and Little River (WLRWT) and the Alapaha River Water Trail.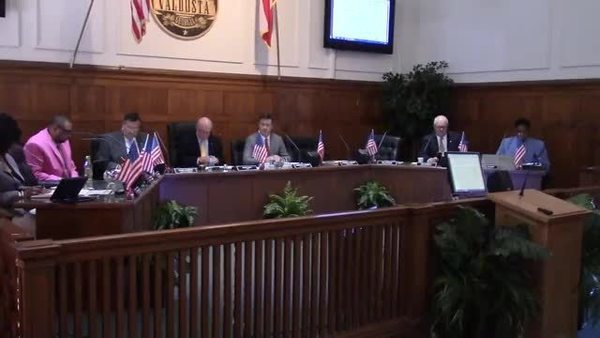 There was amusement about Council members joining the BIG Little River Paddle Race, and maybe writing a song for the Suwannee Riverkeeper Songwriting Contest. Two citizens had complaints. Valdosta City Council members had praise for departing Public Information Officer Sementha Mathews and also for each other.
Below are links to each LAKE video with a few notes, followed by a link to a LAKE video playlist. See also the agenda, and the LAKE videos of the preceding Planning Commission meeting.
Here's a LAKE video playlist:

Videos: Suing big pharma, resolutions to support WWALS water trails
Regular Session, Valdosta City Council (VCC),
Video by John S> Quarterman for Lowndes Area Knowledge Exchange (LAKE),
Valdosta, Lowndes County, Georgia, 5 April 2018.
-jsq
Investigative reporting costs money, for open records requests, copying, web hosting, gasoline, and cameras, and with sufficient funds we can pay students to do further research. You can donate to LAKE today!
Short Link: