To replace Molly Stoltz on KLVB (she moved), they will appoint either Adam Floyd or Kyle Rudrow, discussing Monday morning and voting Tuesday evening.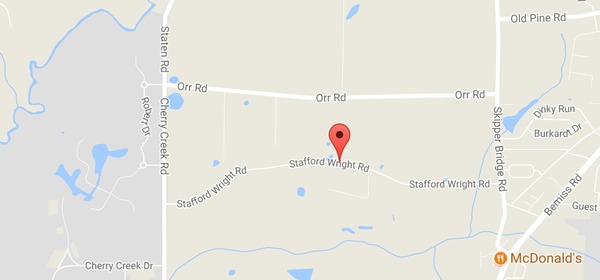 Years ago I tried to explain to people on Stafford Wright Road that if the county ever paved that road, it wouldn't be for the current residents. Now it's getting a water main with paving. The county only ever runs water to places it plans to have subdivisions. Enjoy your quiet country road while you can, old-time residents. You're about to be displaced for an expansion of "Central Lowndes County" west of Skipper Bridge Road and north of Cherry Creek.
Lowndes County has been approved for a GEFA Loan Agreement submitted in December 2016, for upgrades at the Land Application Site (LAS) and lift stations. It's not clear whether that includes the purchase of E-One Low Pressure Sewage Grinder Pumps. Also, why should the County Manager be able to approve such pump purchases exceeding $10,000? Shouldn't that be less than or up to?
Here is the agenda.
LOWNDES COUNTY BOARD OF COMMISSIONERS
PROPOSED AGENDA
WORK SESSION, MONDAY, OCTOBER 23, 2017, 8:30 a.m.
REGULAR SESSION, TUESDAY, OCTOBER 24, 2017, 5:30 p.m.
327 N. Ashley Street – 2nd Floor
-jsq
Investigative reporting costs money, for open records requests, copying, web hosting, gasoline, and cameras, and with sufficient funds we can pay students to do further research. You can donate to LAKE today!
Short Link: