The event posting (noon today at Wiregrass Tech) doesn't say, but I'm told state Senator Tim Golden (District 8) and state Rep. Amy Carter (R 175) will be there.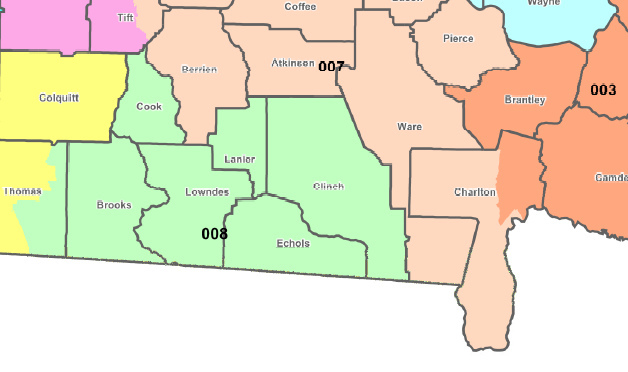 Event Name:
State Legislative Lunch
Event Type(s):
Chamber Calendar
Community Calendar
MetroOne

Description:
A luncheon featuring a program presented by State Legislators on issues on top for the upcoming State Legislative Session. Tickets are $15 for Chamber members and $20 for non-members. Seating is limited!
Event Date:
12-04-13

Event Time:
12:00 PM – 01:30 PM Eastern
Location:
Wiregrass Georgia Technical College
4089 Val Tech Rd.
Valdosta, GA 31602

click here for Google Maps
click here for Mapquest
Contact Person:

(phone: (229) 247-8100)
Event Registration: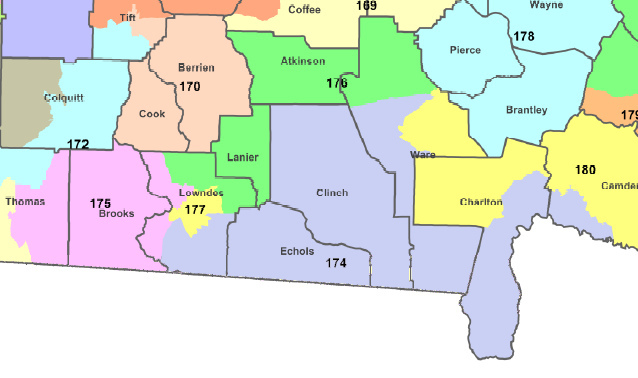 I've been told Dexter Sharper will be at a different event held by the health department, although I can't find a listing for that. The whereabouts of Jason Shaw (R 176) and Ellis Black (R 174) are usually there, but I don't know about this time.
Here they all are at last year's lunch. Here's Ellis Black speaking about that proposed gas pipeline last month.
And here's U.S. Rep. Austin Scott (R GA-08) at September's lunch ( he doesn't like a minimum wage) and on the Chamber's front porch in January.
-jsq
Short Link: