If the Commissioners are so proud of their proposed budget, why do they make it so hard for the taxpayers and voters to see?
All we have on lowndescounty.com is Public Hearing on the Proposed FY 2020 Budget,
Date: June 11, 2019

Time: 5:00 PM

Location: Board of Commissioners
Administration Building

Address: 327 N. Ashley Street
2nd Floor
Valdosta, GA 31601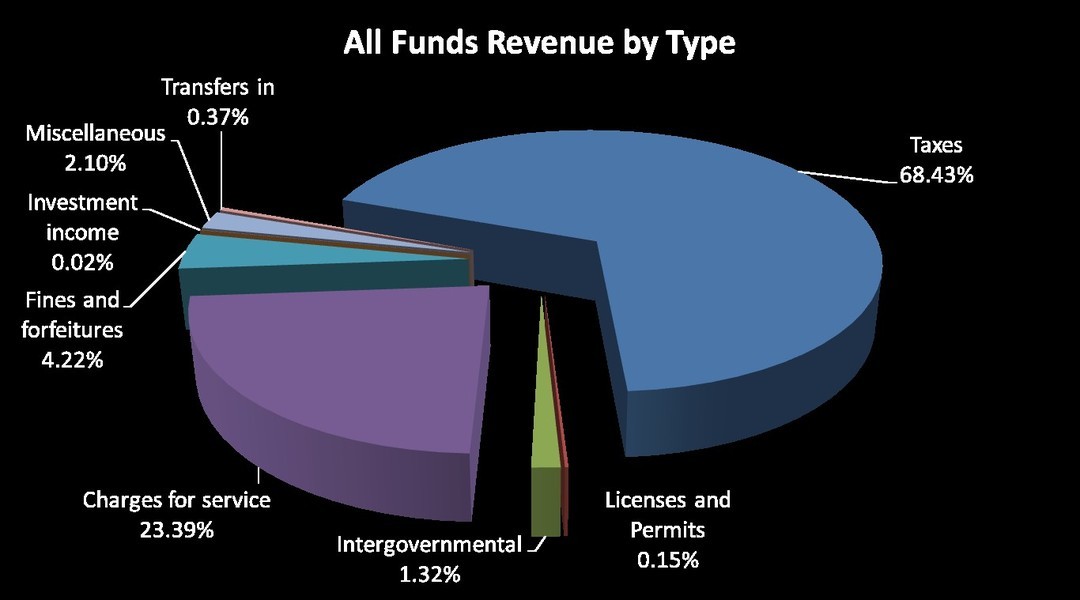 A slide from a 2011 Lowndes County budget presentation.
Maybe the proportions are the same this year; maybe they're not; who can say?
See also the announcement of this June meeting in an unannounced May meeting. Back then Commissioners said the $108 million proposed budget includes a new litter collection division which they're considering using to replace Keep Lowndes-Valdosta Beautiful (KLVB).
Which is more than we know from the agenda of today's budget meeting, because no agenda is posted.
The proposed budget is not on the county Finance Department's web pages. I think I did see a paper copy at the Commission's front desk on the third floor of 327 N. Ashley Street.
I was there attempting to pick up results from my open records request for today's 5:30 PM Regular Session. I was told those documents would be ready by the end of today, or by Wednesday at the latest. In other words, the documents for the 5:30 PM meeting would not be available until after the Commission votes, and if you want to see the budget proposal of the budget hearing, you'll have to go look at the one paper copy in their office, or go see the slide presentation in the hearing.
-jsq
Investigative reporting costs money, for open records requests, copying, web hosting, gasoline, and cameras, and with sufficient funds we can pay students to do further research. You can donate to LAKE today!
Short Link: