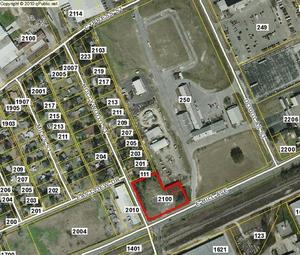 Commissioner Demarcus Marshall recused himself in the Regular Session of 23 September 2014, for the Public Safety Radio System System Upgrade, in case anybody thought a Motorola VP with the same last name was related. (Update 11:10 AM: added transcription of the three-part motion.) Rental leases for the Leila Ellis Social Services Building got more discussion. They added VOCA-funded VWMAP and GDOT at Clay and Hollywood (from the previous morning's Executive Session), that the Tax Assessor's database says is owned by the School Board, to the amended agenda. Everything else, including the USGS water level gauge on the Little River, was breezed through with no discussion, so fast the Chairman almost forgot to ask for speakers in an alcohol license public hearing, and he didn't bother to mention before they adjourned that nobody had signed up for Citizens Wishing to Be Heard.
Here's the amended agenda with links to the videos and a few notes, followed by a playlist. See also the LAKE videos of the previous morning's Work Session and Board Packet.
LOWNDES COUNTY BOARD OF COMMISSIONERS PROPOSED AGENDA
WORK SESSION, MONDAY, SEPTEMBER 22, 2014, 8:30 a.m.
REGULAR SESSION, TUESDAY, SEPTEMBER 23, 2014, 5:30 p.m.
327 N. Ashley Street – 2nd Floor

Here's a video playlist:

Videos: Transportation, Water, Safety, and Alcohol
Regular Session, Lowndes County Commission (LCC),
Video by Gretchen Quarterman for Lowndes Area Knowledge Exchange (LAKE),
Valdosta, Lowndes County, Georgia, 23 September 2014.
-jsq
Short Link: