We already saw that private investment is funding a 100 acre 10 MW solar farm with Cobb EMC as a customer. What does that mean for Cobb EMC's direction? How big is Cobb EMC, anyway? And what does all this mean for Georgia Power, and for solar power in Georgia and all the jobs it can produce? What does it mean for everyone running for the Georgia legislature?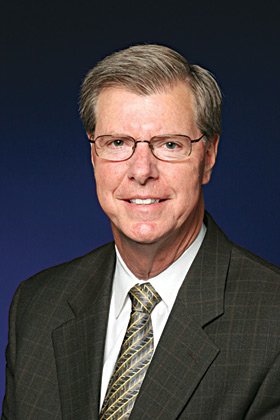 Kristi E. Swartz wrote for the AJC 16 April 2012, Solar project could be a catalyst for more if policies allow it,
"I always thought solar power was something further out for Georgia. We just weren't in the right time," said Chip Nelson, chief executive officer of Cobb EMC. "The way things have been moving in the utility industry, particularly the last two or three years, I find that we're just ripe for it."
Ripe indeed! Coal is dead. Nuclear is going down.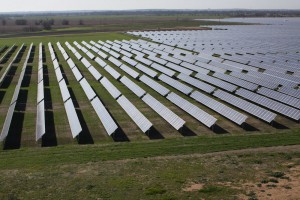 Solar will eat the lunch of utilities that don't start generating it. It's time for utilities to get out in front and generate their own solar power. Austin Energy continues to show the way in Texas with a 30 MW solar farm. Now Cobb EMC can do the same for Georgia.
Nelson isn't some fresh outsider: he's a Cobb EMC lifer. According to Patty Rasmussen in Georgia Trend February 2012, Power Players: Taking Over At Cobb EMC,
Nelson worked for Cobb EMC for 37 years, most recently serving as chief operations officer. He stepped in as interim CEO in February 2010 and decided to apply for the full-time position.
And Cobb EMC is not small. According to Kim Isaza in MDJonline.com 20 July 2011 New Cobb EMC chief Nelson ready to 'turn page' on past costly litigation, divisiveness,
Of the 42 electric membership cooperatives in Georgia, Cobb EMC is the second largest, behind Jackson EMC, Nelson said.
So here we have the second largest EMC in Georgia changing in less than one year from full smoke ahead on coal plants to "I find that we're just ripe for" solar power.
It's solar time.
Of course, there are a few impediments. Back to the AJC article,
The success of an 80-acre, 10-megawatt solar project in Washington County may lead outside financier Smart Energy Capital to do more in Georgia, but only if there's support from business and civic officials.

"Obviously, the regulations have to be there to support it," said Michael Grenier, the managing partner at Smart Energy Capital, which gave details Monday about the large solar project in Middle Georgia that will sell electricity to Cobb EMC. "We're watching. We're interested. If things allow for us to come in and the economics support it, we'll be here like anywhere else."
The second largest EMC and two private investors (Smart Energy and Jacoby Development) are looking at you, Georgia legislators. Every one of you who is running this year: solar power would make a great platform plank, and a great legislative initiative next year.
California has already done the math: solar pays, in power, jobs, and fewer coal plants.
And they're looking at you, Georgia Power.
Environmental regulations have pushed coal out of favor with utilities, including Cobb EMC and Georgia Power. Cobb EMC had been the largest financial backer of a proposed $2 billion coal plant for Washington County before it pulled out of the project in January.

Yet solar industry leaders have said the state's policies make it difficult to finance projects like this one unless Georgia's utilities are involved.

Utilities say private solar developers who sell electricity in Georgia would be illegally operating as a utility. They also say competition from such companies would raise rates for Georgians and threaten reliability of the electrical grid.
By "utilities" the AJC means Georgia Power and its campaign of old disinformation about solar power that it used yet again to stop SB 401 from legalizing what is already legal in 46 states: generating electricity on your own land and

selling it to a customer somewhere else, with the power utility getting a cut for transport.
Georgia Power: how about lead or get out of the way! It's time for solar inland and wind off the Georgia Coast. If coal-smoking Cobb EMC can change its tune in one year, so can you.
-jsq
Short Link: