Beer, Road Abandonment, Jail software, Lake Park Annexation, Public Defender, Arglass Road @ LCC 2020-02-10 [Up]
Received 4:41 PM Friday, February 7, 2020, from Lowndes County in response to an open records request.
LAKE looks forward to the packet being on the Lowndes County website along with the agenda.
Below are images of each page.
-jsq
Investigative reporting costs money, for open records requests, copying, web hosting, gasoline, and cameras, and with sufficient funds we can pay students to do further research. You can donate to LAKE today!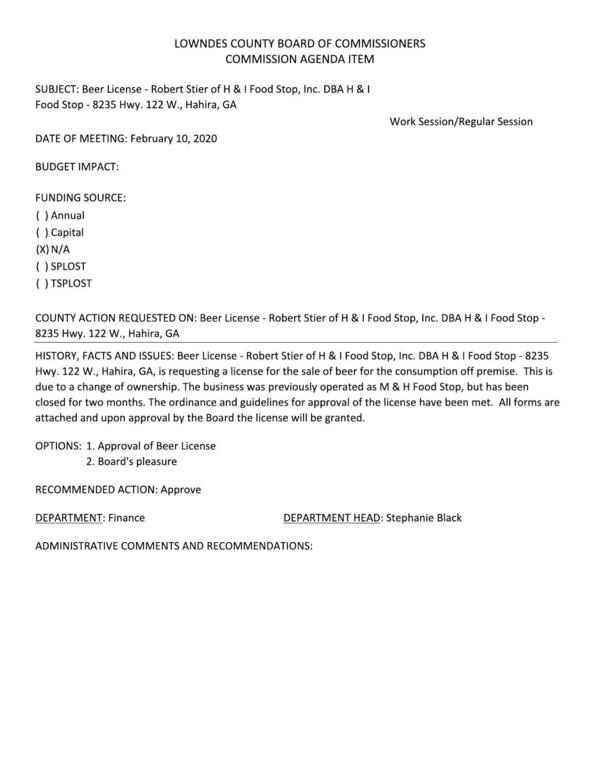 Retail Dealer -- Off Premises Consumption (Malt Beverages)
PDF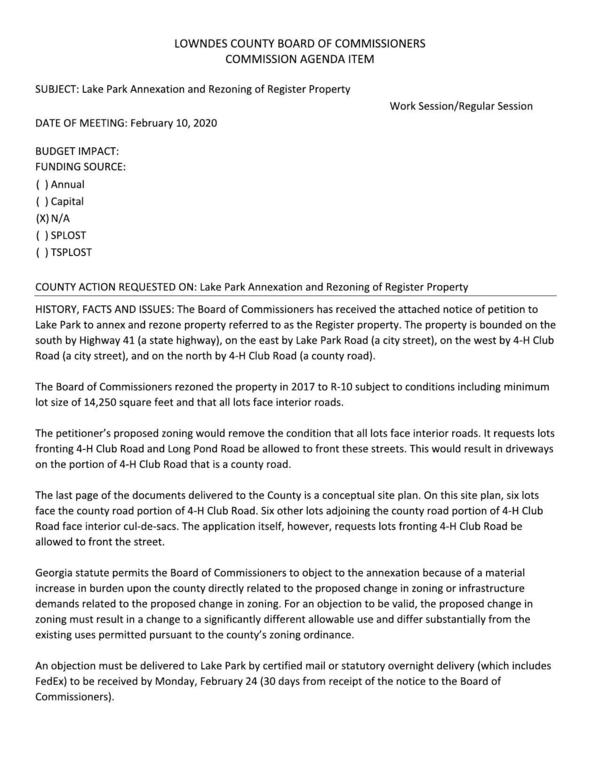 HISTORY, FACTS AND ISSUES: ...Register propert... bounded on the south by Highway 41....
PDF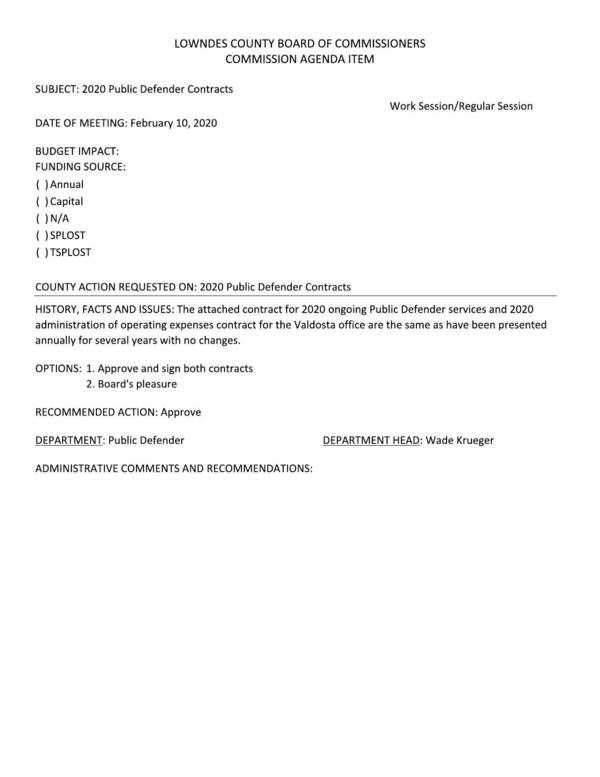 contracts same as for several years with no changes
PDF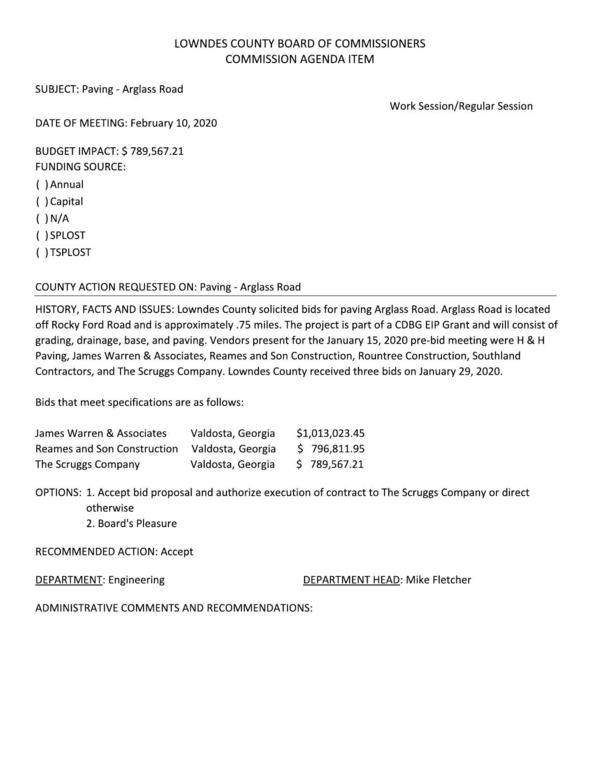 BUDGET IMPACT: $ 789,567.21
PDF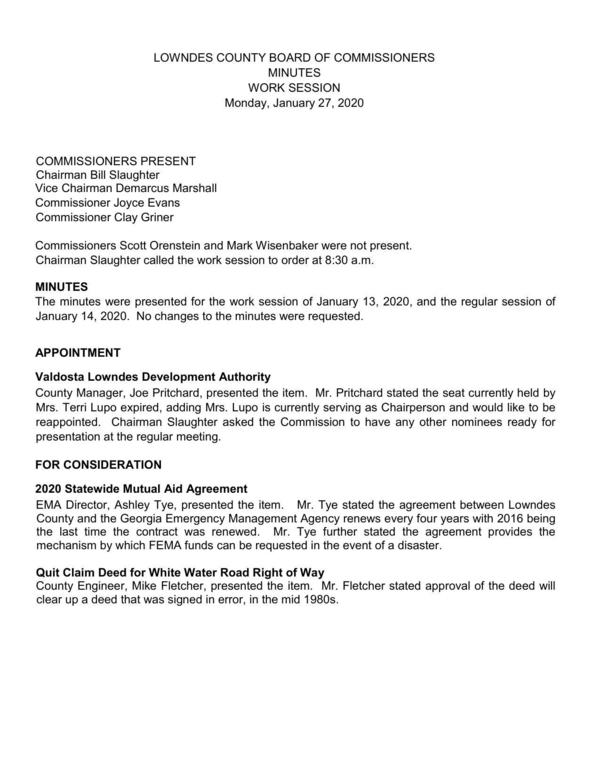 2020 Statewide Mutual Aid Agreement
PDF