Public Facilities Autority, 2 rezonings, 2 GDOT agreements, Juvenile Justice, 3 road widenings, Hahira extraterritorial water @ LCC 2021-05-10 [Up]
LAKE blog posts:
The agenda.
Documents received in response to a LAKE open records request:
Investigative reporting costs money, for open records requests, copying, web hosting, gasoline, and cameras, and with sufficient funds we can pay students to do further research. You can donate to LAKE today!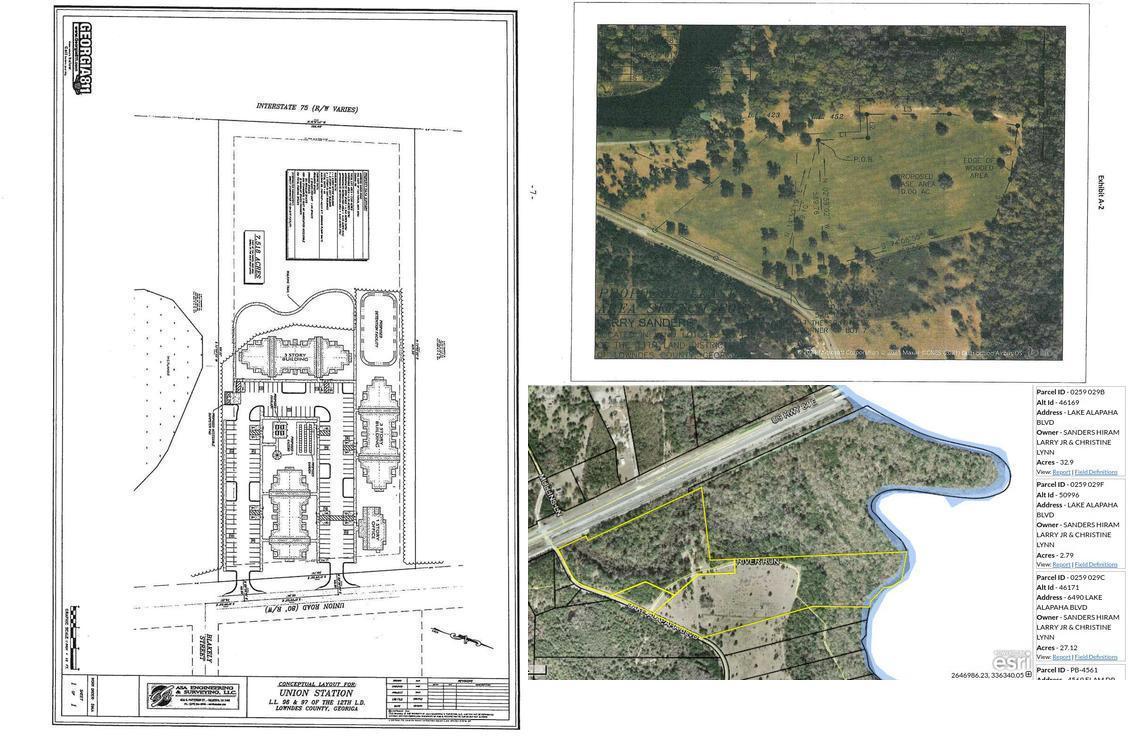 Union Station on Union Road, borrow pit off Lake Alapaha Blvd.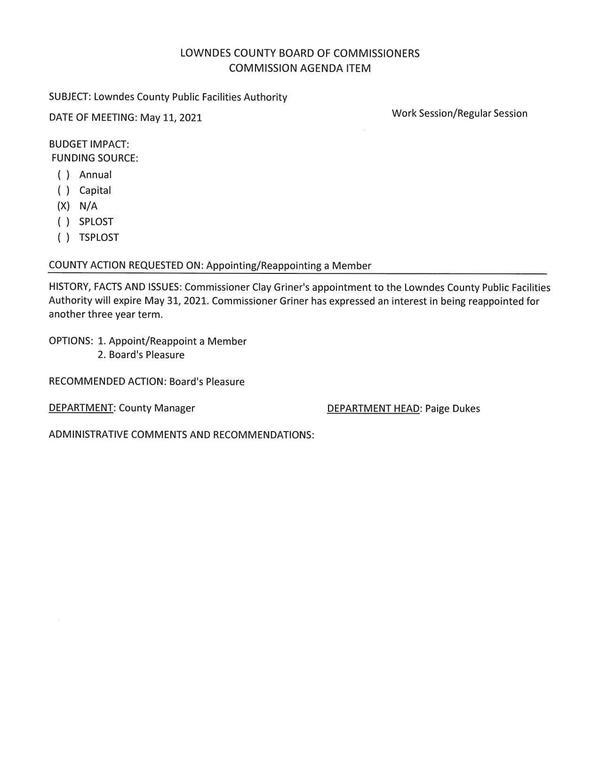 Reappoint Commissioner Clay Griner
PDF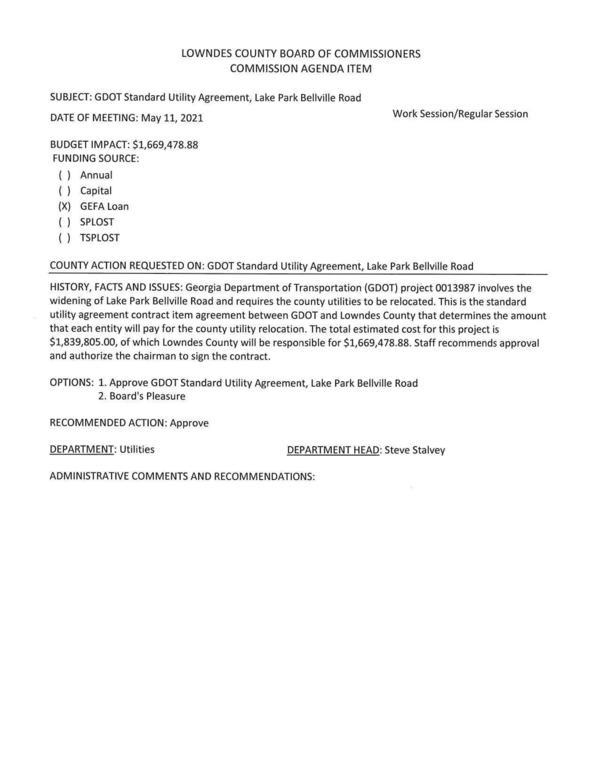 BUDGET IMPACT: $1,669,478.88
PDF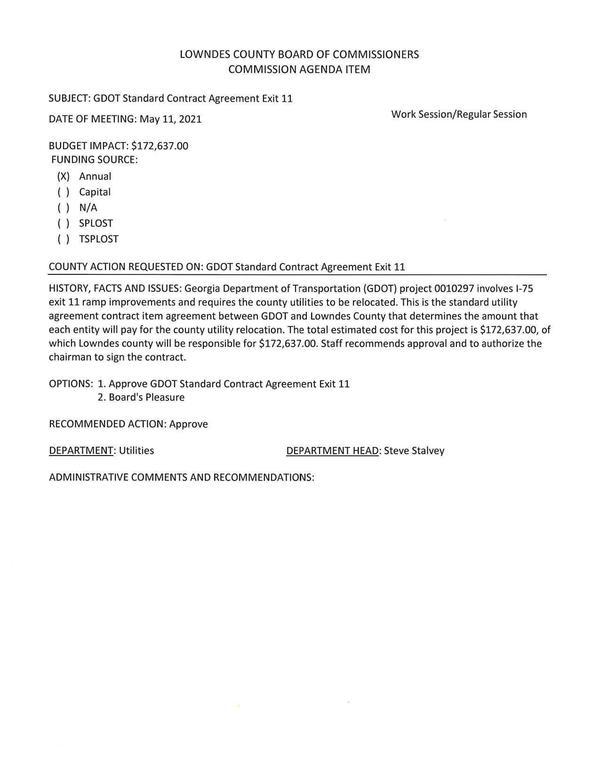 BUDGET IMPACT: $172,637.00
PDF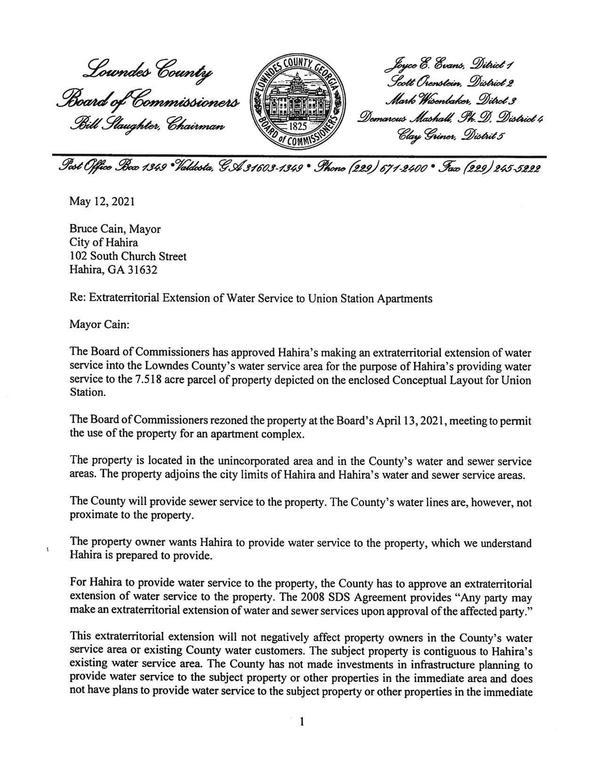 To Hahira, county rezoned property 2021-04-13 and has approved extraterritorial water extension
PDF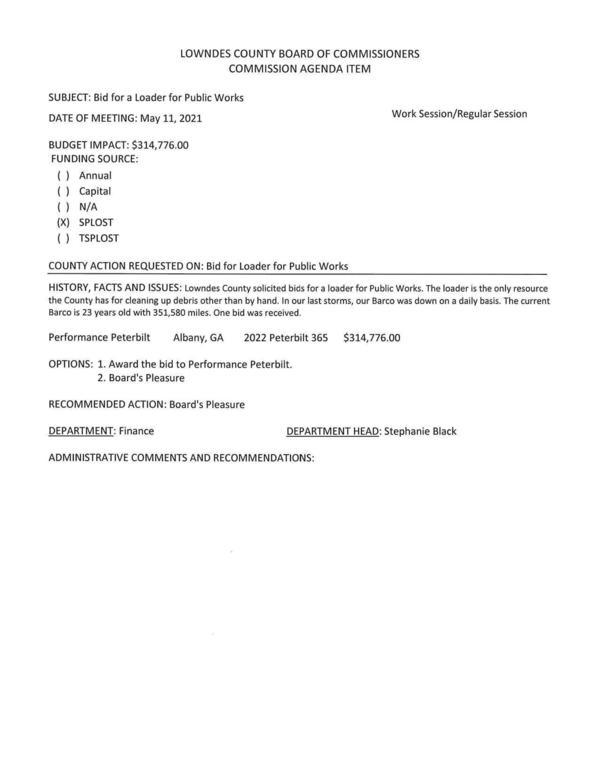 BUDGET IMPACT: $314,776.00
PDF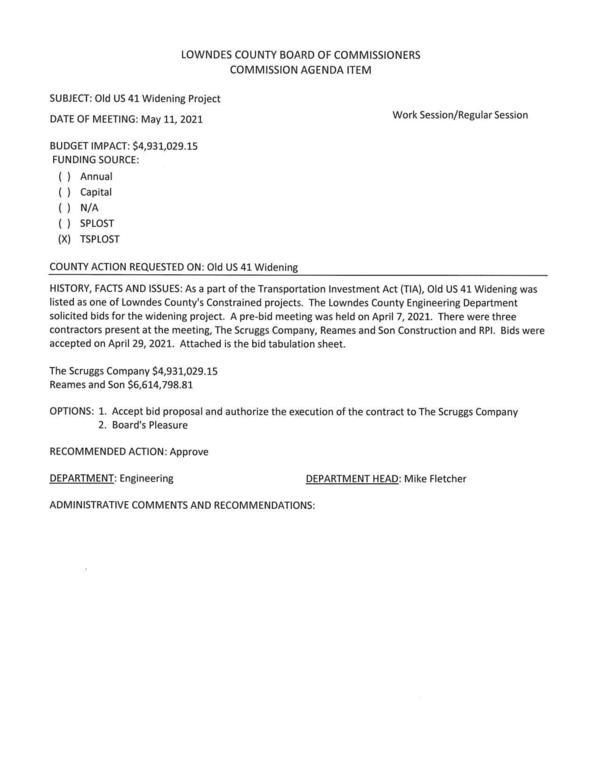 BUDGET IMPACT: $4,931,029.15
PDF