Grants and bids, Law, Transportation, Water, and Roof Cleaning @ LCC 2019-11-11 [Up]
LAKE sent an open records request to Lowndes County at 8AM on Tuesday, November 5, 2019. Lowndes County returned the packet at 3:48 PM, Friday, November 8, 2019, noting, "The October 21 & 22, 2019, minutes will be available Monday."
LAKE looks forward to the county putting all these packet documents on the county's own website, along with the agenda and agenda sheets.
LAKE blog post:
The PDFs the county sent:
Below are images of each page.
-jsq
Investigative reporting costs money, for open records requests, copying, web hosting, gasoline, and cameras, and with sufficient funds we can pay students to do further research. You can donate to LAKE today!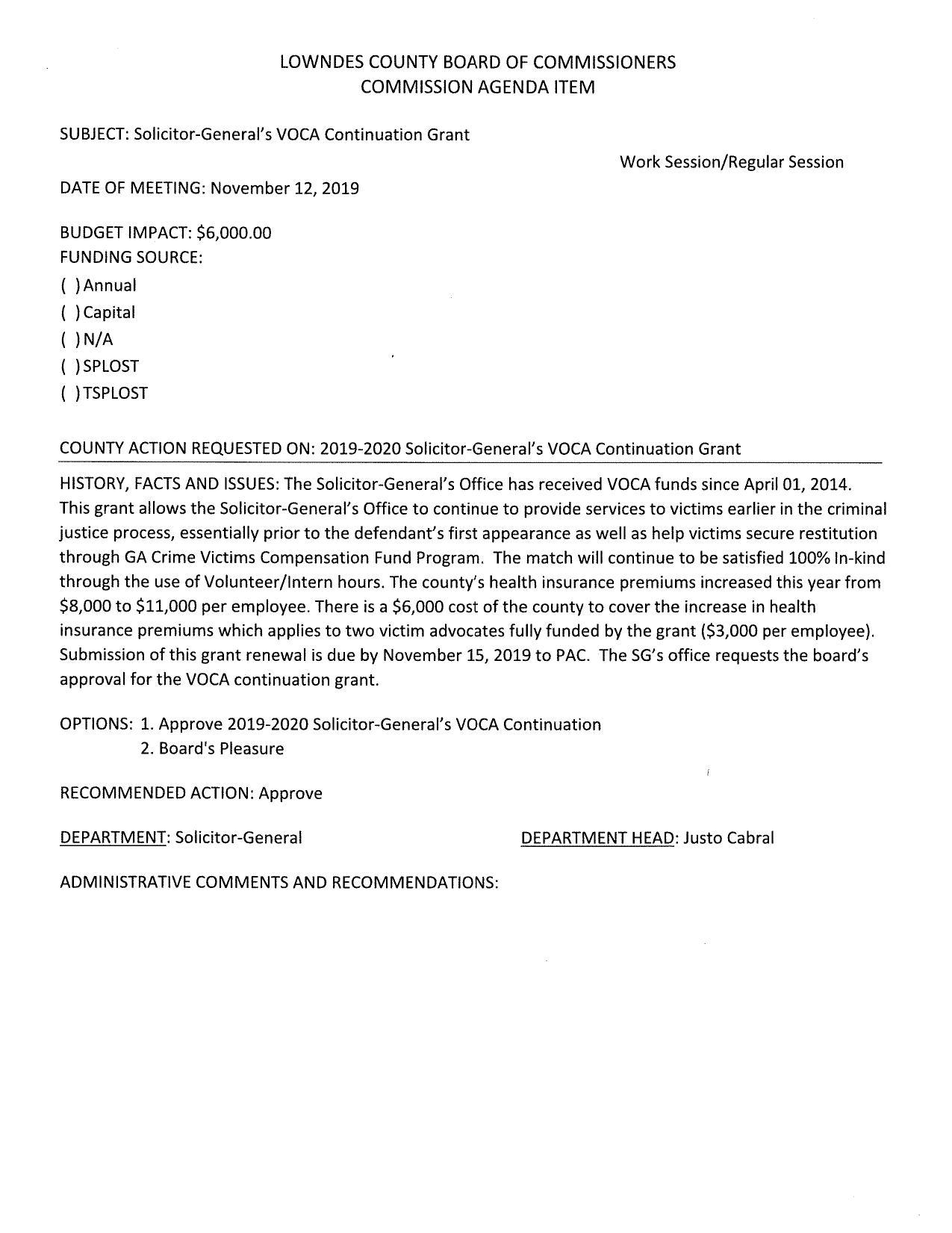 BUDGET IMPACT: $6,000.00 for increased health insurance premiums
PDF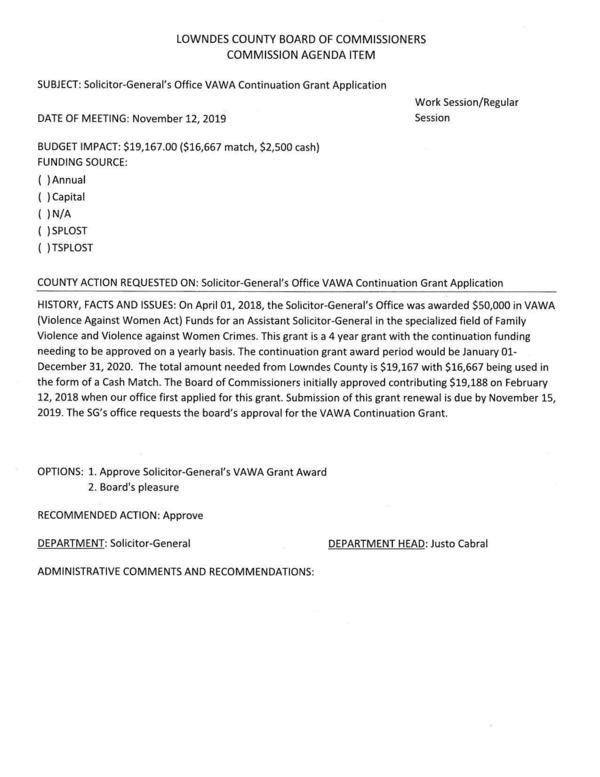 BUDGET IMPACT: $19,167.00 ($16,667 match, $2,500 cash) Violence Against Women Act
PDF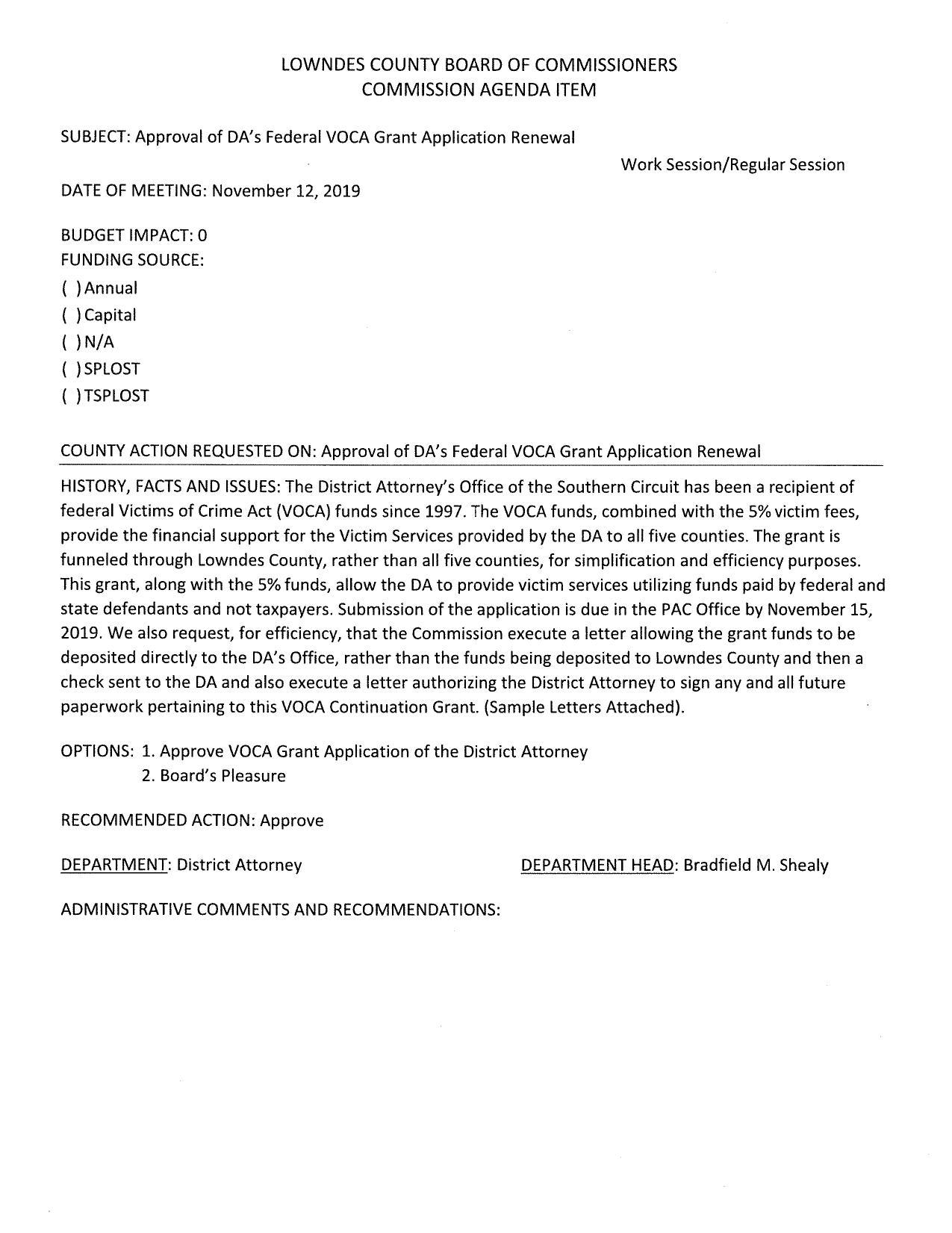 BUDGET IMPACT: 0, Federal Victims of Crime Act
PDF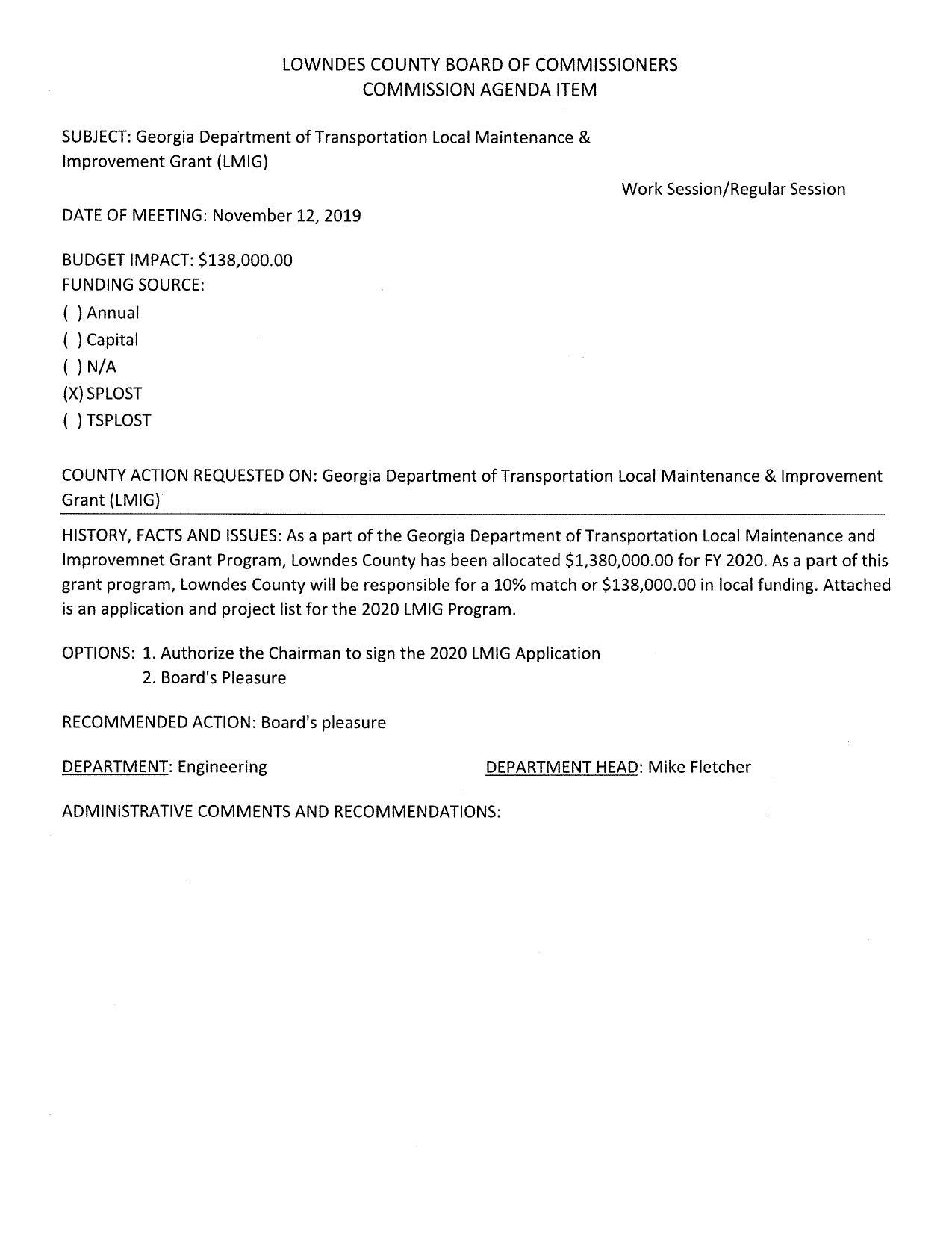 BUDGET IMPACT: $138,000.00 as 10% match on $1,380,000 GDOT grant
PDF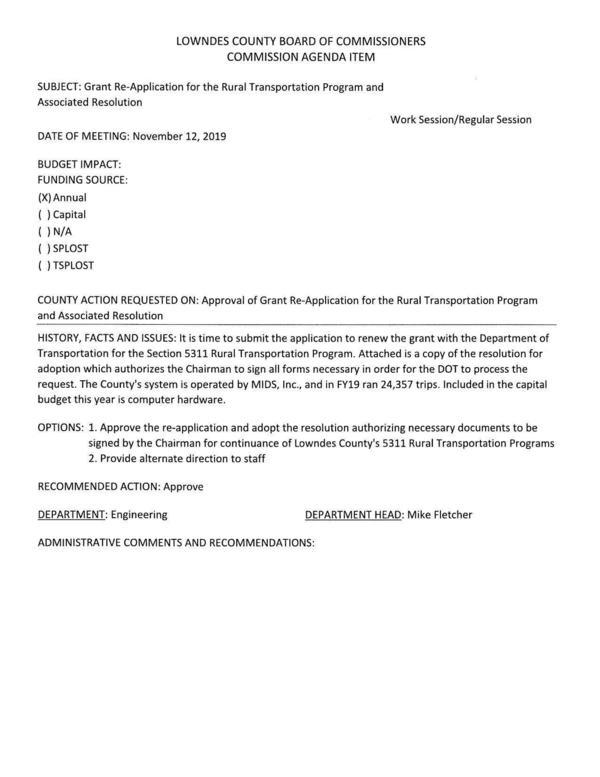 BUDGET IMPACT: apparently none; MIDS, Inc. did 24,357 trips in FY19.
PDF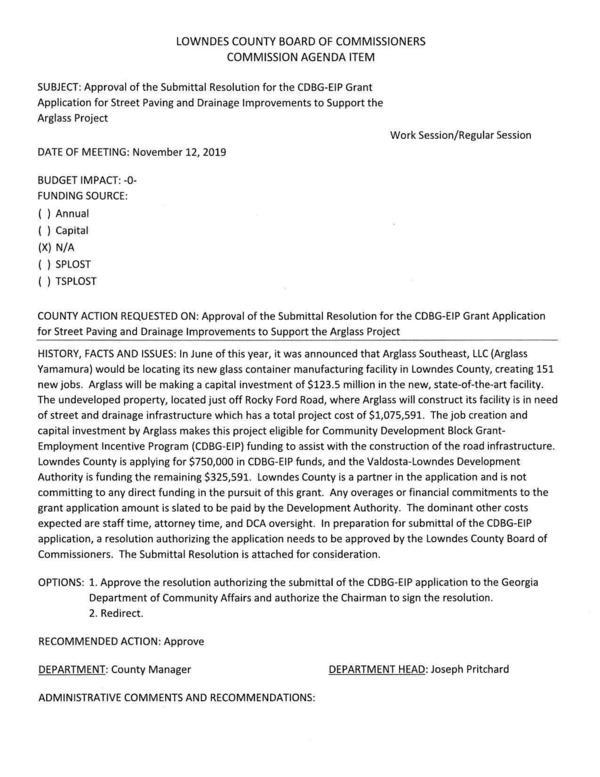 BUDGET IMPACT: -0-; $750,000 CDBG-EIP funds, $325,591 from VL Development Authority
PDF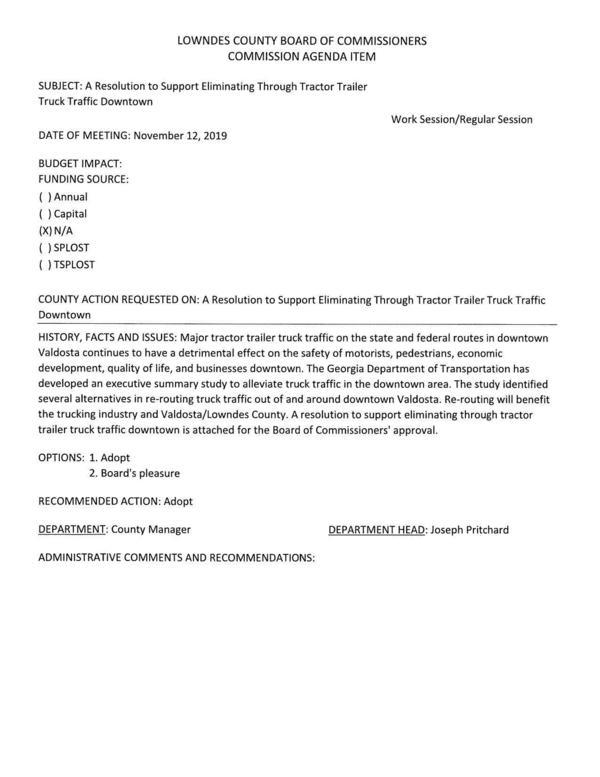 BUDGET IMPACT: 0; it's a Valdosta city project
PDF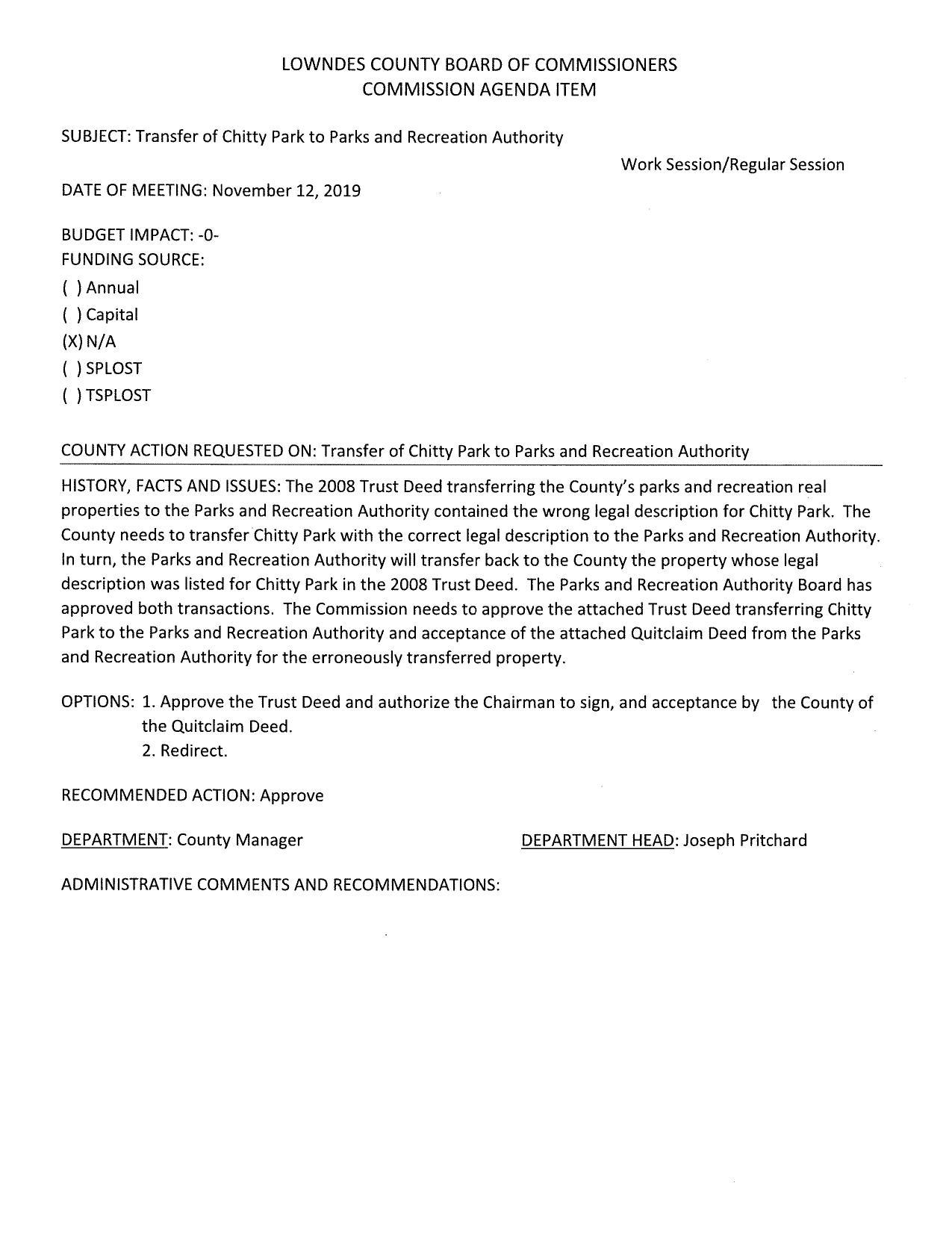 BUDGET IMPACT: -0-; then VLPRA will transfer back to county
PDF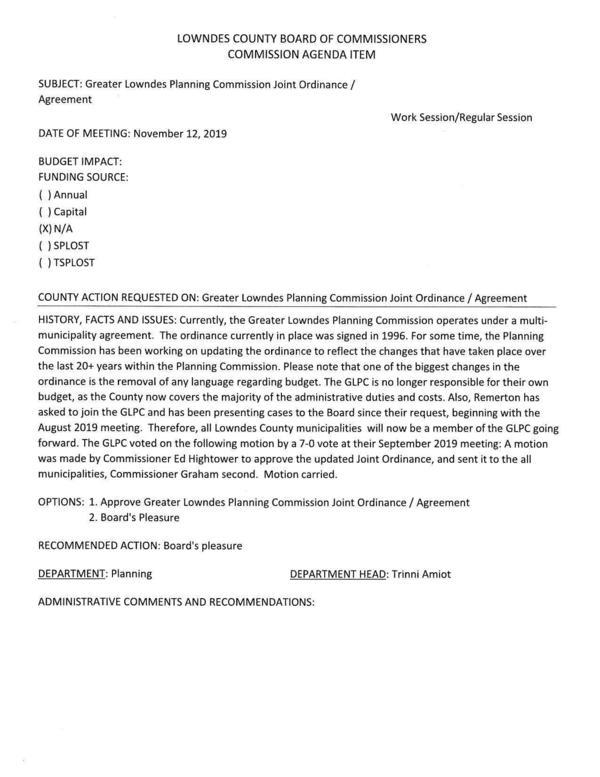 Remerton has joined and Lowndes County does budget for GLPC now
PDF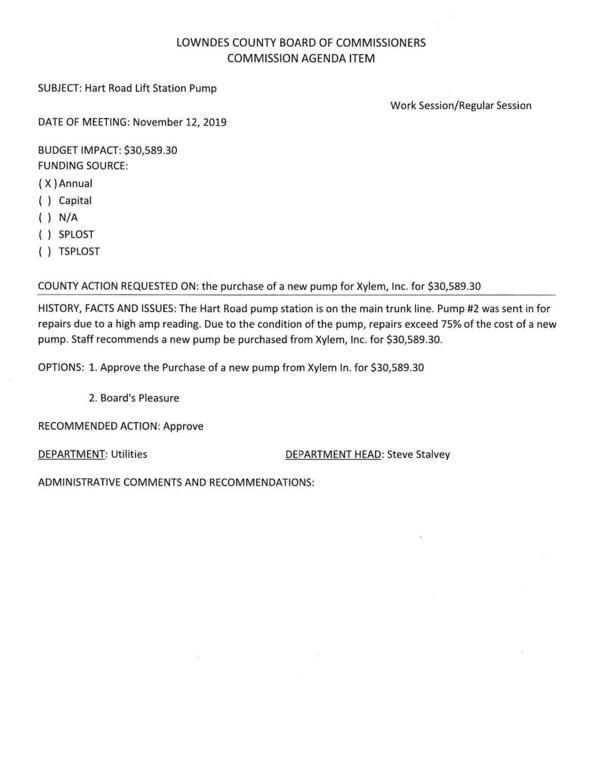 BUDGET IMPACT: $30,589.30; repair would be more than 75% of that new pump price fromm Xylem, Inc.
PDF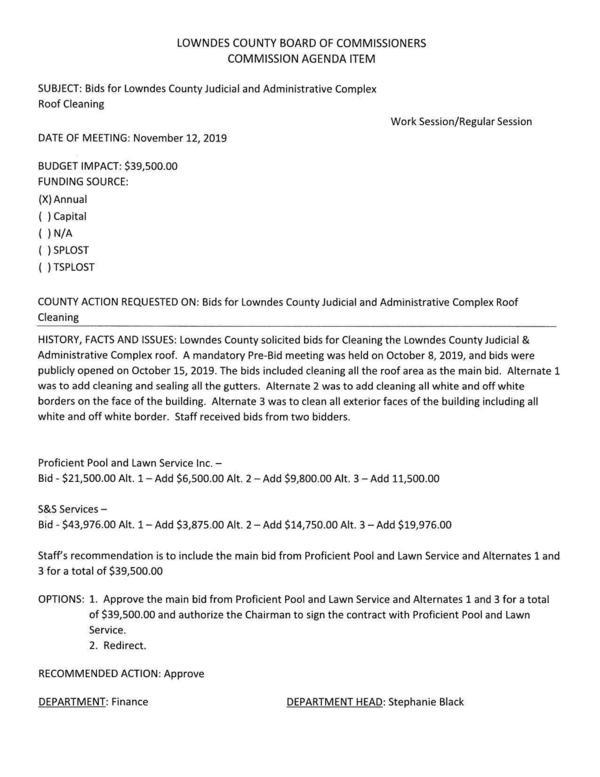 BUDGET IMPACT: $39,500.00, pre-bids, 3 alternates, 2 bids
PDF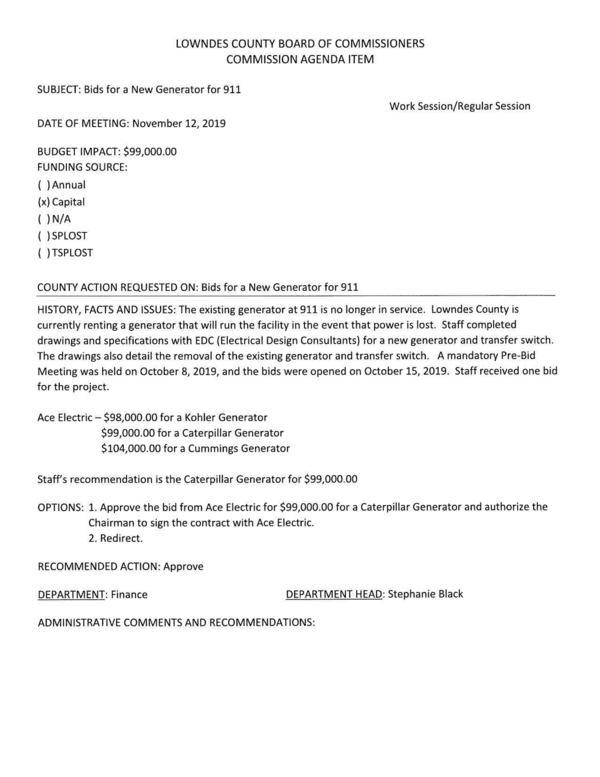 BUDGET IMPACT: $99,000.00; currently renting; one bid with three quotes
PDF