3 Appointments, 3 rezonings, MIDS Bus, County buying Lee St. Lots, WM buying ADS, Debris Removal @ LCC 2020-11-09 [Up]
LAKE blog posts:
Documents received Friday, November 6, 2020, in response to a LAKE open records request.
LAKE looks forward to these documents being posted on the county's own website along with the agenda.
Below are images of each page.
-jsq
Investigative reporting costs money, for open records requests, copying, web hosting, gasoline, and cameras, and with sufficient funds we can pay students to do further research. You can donate to LAKE today!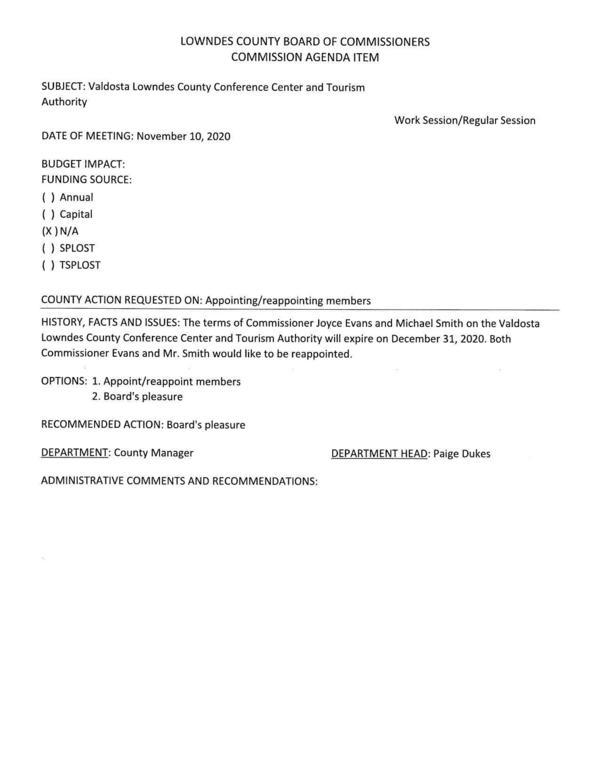 Commissioner Joyce Evans and Michael Smith want to be reappointed
PDF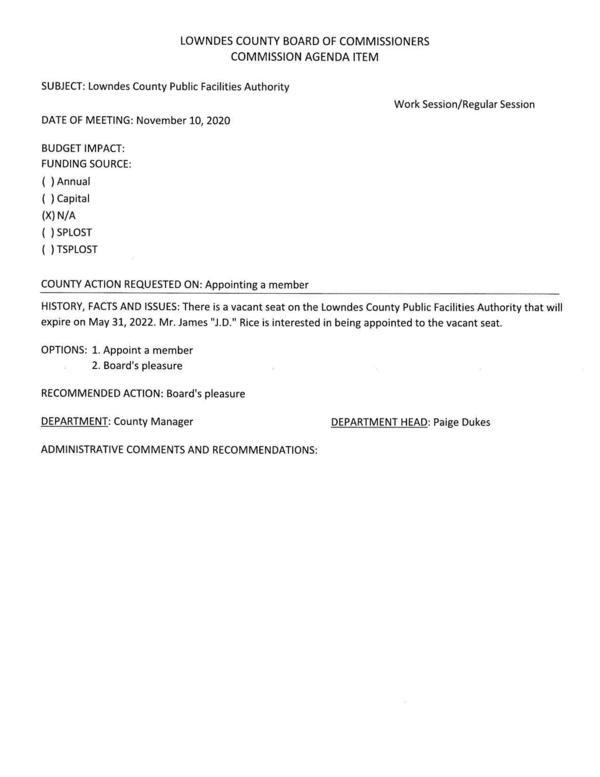 J.D. Rice wants to be appointed to vacant seat
PDF

To sell off 4 acres of the current 11.19
PDF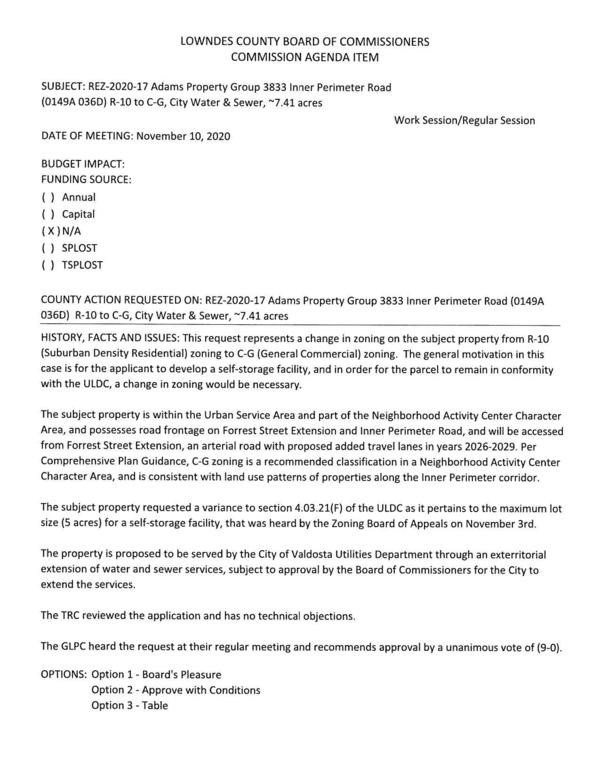 For self-storage facility. City water and sewer extension. GLPC for 9:0.
PDF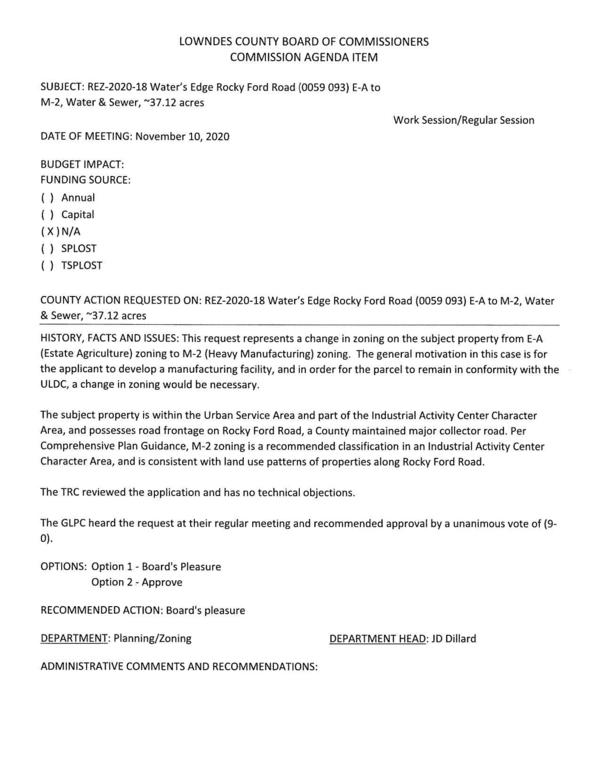 To develop a manufacturing facility. GLPC for 9:0.
PDF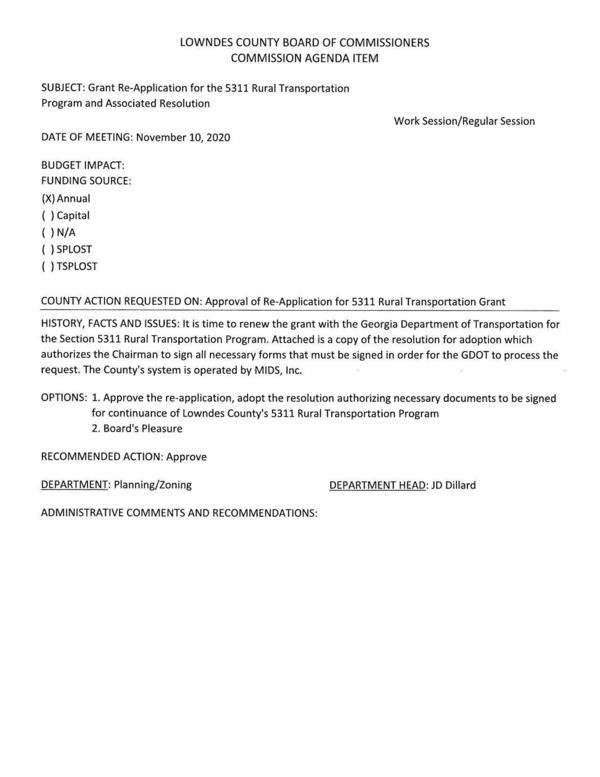 Resolution authorizing filing grant application with GDOT and USDOT
PDF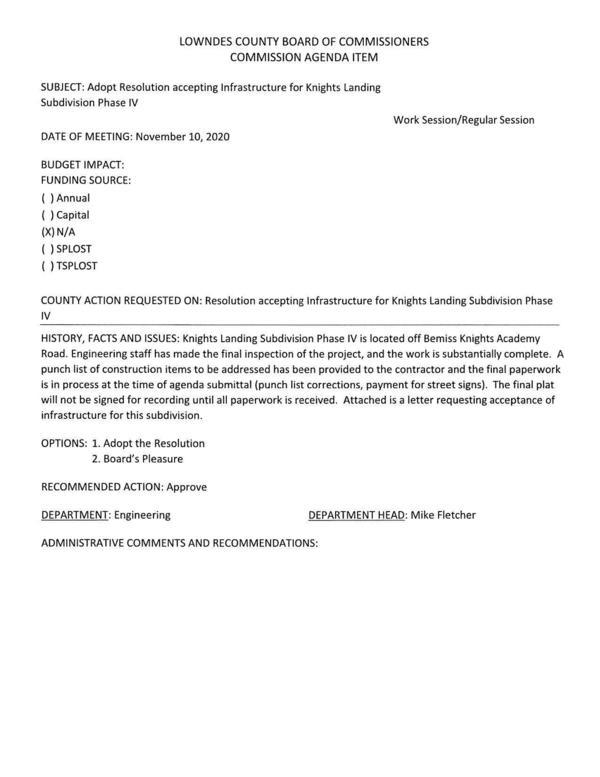 off Bemiss Knights Academy Road.
PDF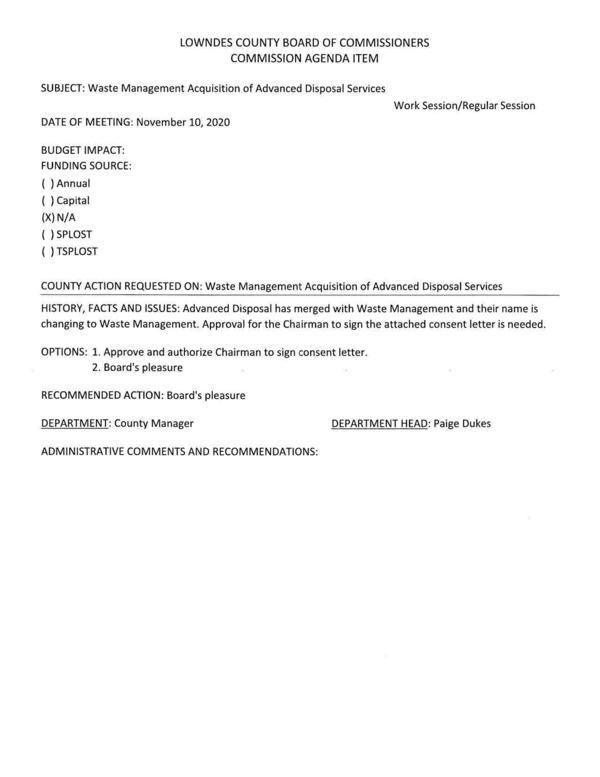 Waste Management has bought ADS
PDF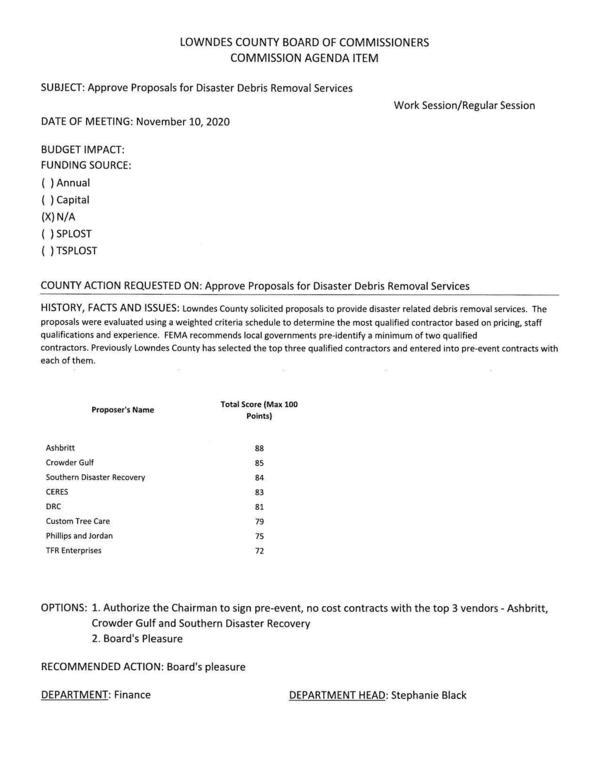 Eight applicants scored, top 3 selected, pre-event contracts made
PDF