2 Appointments, 2 Rezonings, Lift Station, Drainage, Facilities @ LCC 2020-06-09 [Up]
LAKE blog posts:
Agenda with agenda sheets as found on lowndescounty.com:
Documents obtained by LAKE through a Georgia Open Records Act (GORA) request specific to this topic. Documents received 5:21 PM, Friday, June 5, 2020.
Below are images of each page.
-jsq
Investigative reporting costs money, for open records requests, copying, web hosting, gasoline, and cameras, and with sufficient funds we can pay students to do further research. You can donate to LAKE today!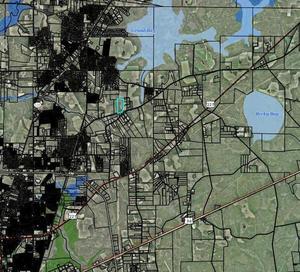 4055 Knights Academy Road location map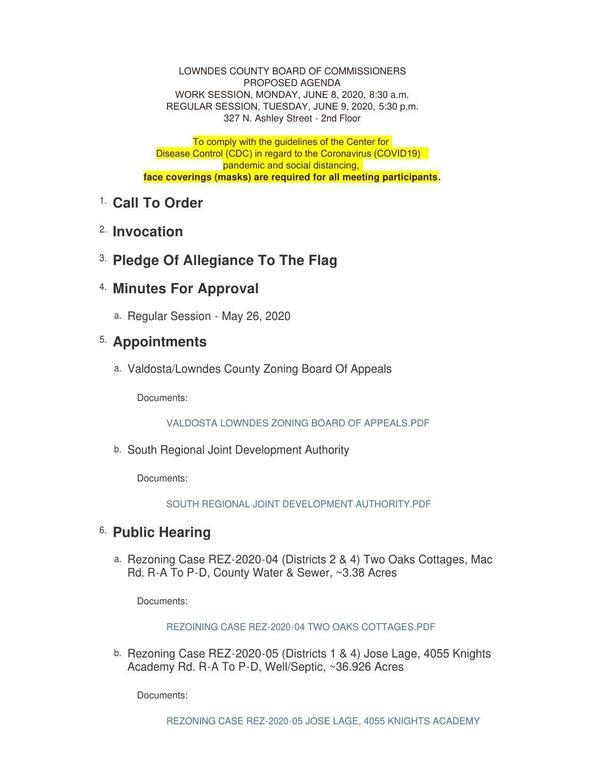 PROPOSED AGENDA, Appointments, Rezonings
PDF

Mrs. Quarterman has submitted her resignation and Mrs. Copeland has expressed interest in being reappointed to the board.
PDF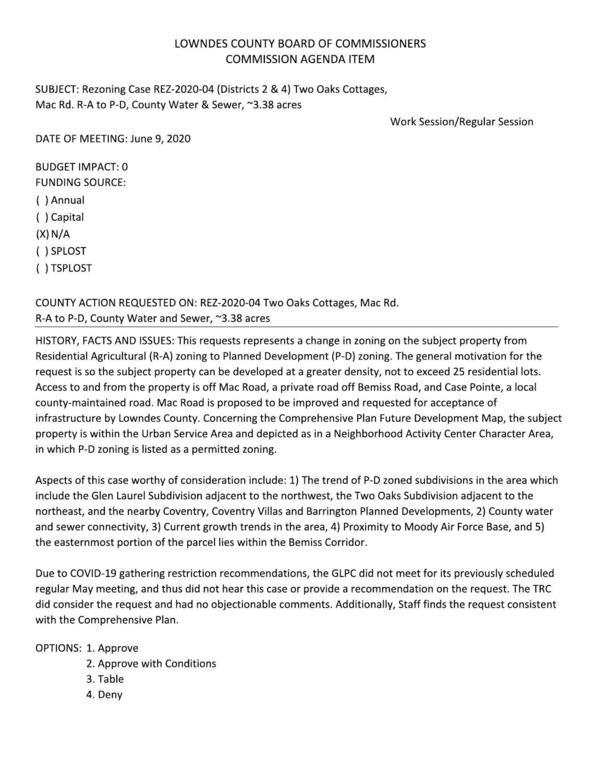 Rezoning Case REZ-2020-04 (Districts 2 & 4) Two Oaks Cottages, Mac Rd. R-A to P-D, County Water & Sewer, ~3.38 acres
PDF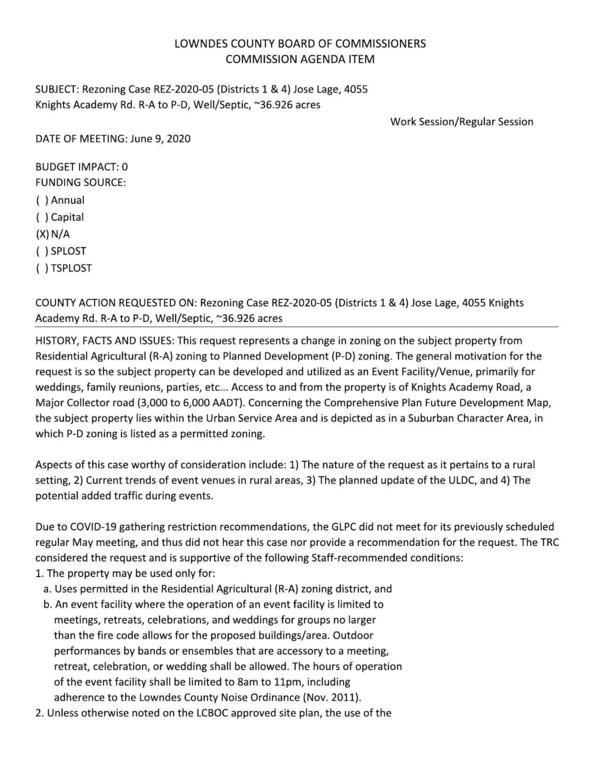 Rezoning Case REZ-2020-05 (Districts 1 & 4) Jose Lage, 4055 Knights Academy Rd. R-A to P-D, Well/Septic, ~36.926 acres
PDF