Packet: Val Del rezoning, Appointments 3 Boards, Road abandonment, additions, and paving, fire dept. bids @ LCC 2020-03-09 [Up]
www.l-a-k-e.org blog posts:
Packet PDF files:
Below are images of each page.
-jsq
Investigative reporting costs money, for open records requests, copying, web hosting, gasoline, and cameras, and with sufficient funds we can pay students to do further research. You can donate to LAKE today!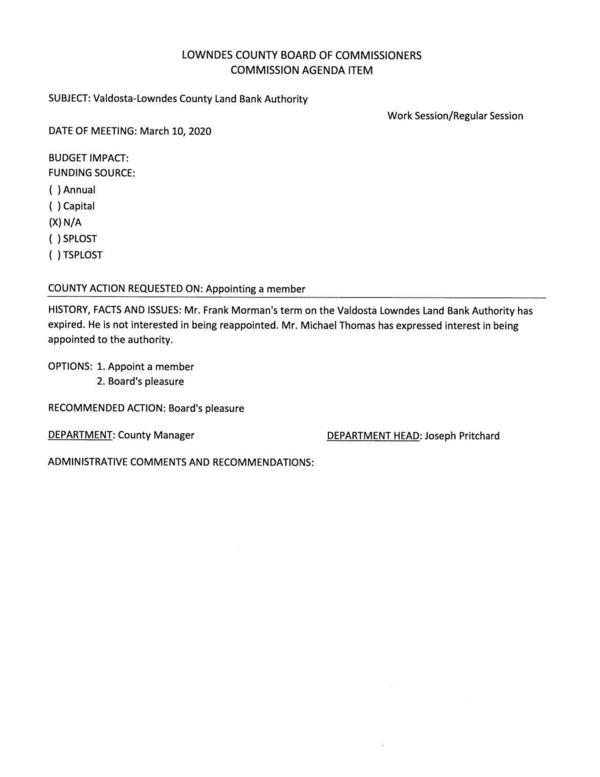 Frank Morman expired; Michael Blair wants to be appointed
PDF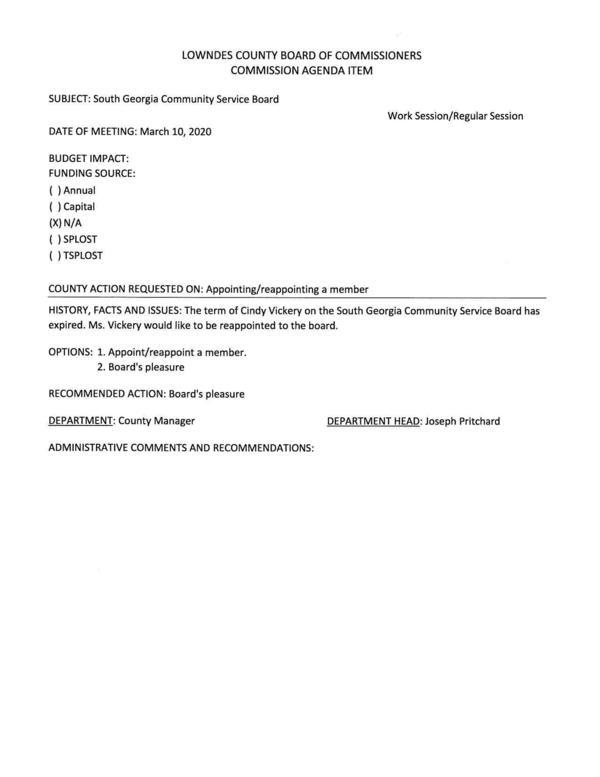 Cindy Vickery would like to be reappointed
PDF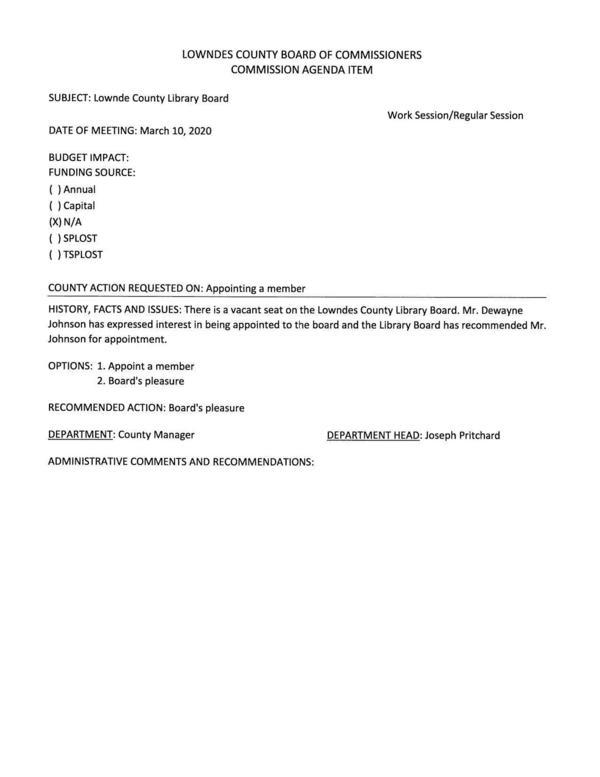 Library Board has recommended Dewayne Johnson
PDF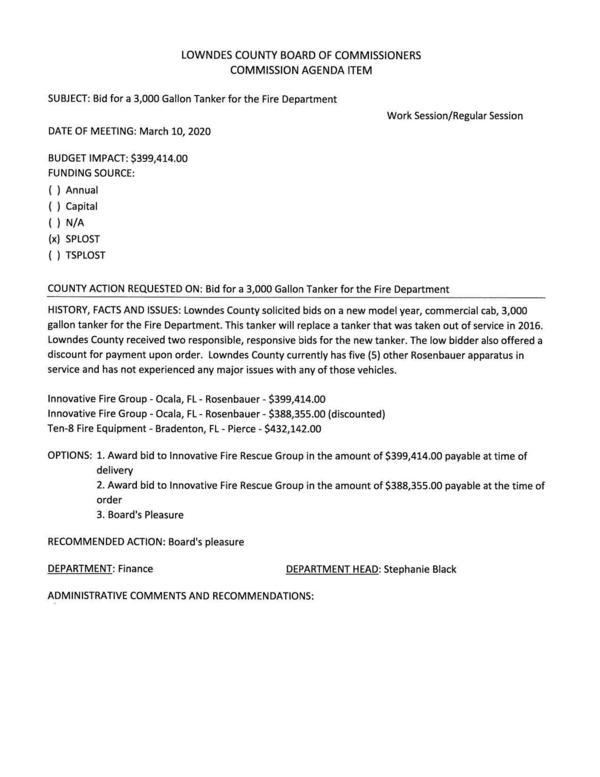 BUDGET IMPACT: $399,414.00
PDF