Questions about CUEE —Etta Mims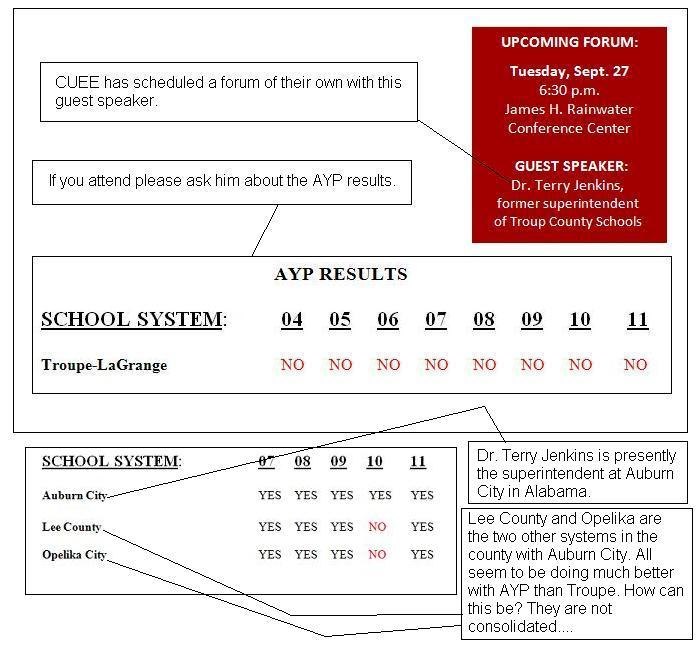 The Grassroots Handbook Against School Consolidation: The Truth About Unification/Consolidation of the Valdosta/Lowndes School Systems, by David E. Mullis, J.D., LL.M., October 18, 2011.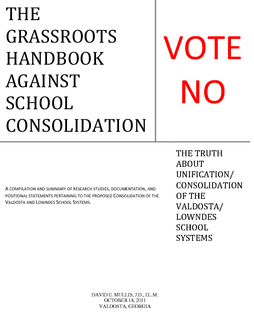 Supt. Smith to Lowndes County School System teachers and staff
The Real Truth About School Consolidation



---
PDF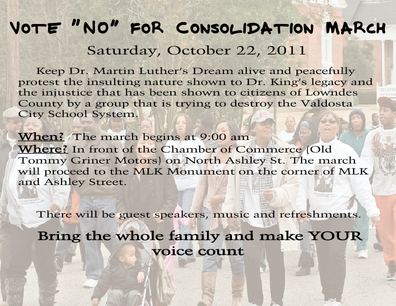 Saturday, October 22, 2011

Keep Dr. Martin Luther King's Dream alive and peacefully protest the insulting nature shown to Dr. King's legacy and the injustice that has been shown to citizens of Lowndes County by a group that is trying to destroy the Valdosta City School System.

When? The march begins at 9:00 am
Where? In front of the Chamber of Commerce (Old Tommy Griner Motors) on North Ashley St. The march will proceed to the MLK Monument on the corner of MLK and Ashley Street.

There will be guest speakers, music and refreshments.

Bring the whole family and make YOUR
voice count